We are ASPER BROTHERS
We know that close relations with all of the stakeholders are key to good software development. As brothers, we are different but we combine our skills and 10 years long experience to manage a creative, organized and responsible Software Development Company in Poland. And today, along with over 30 of our Brothers and Sisters on board, we create unique solutions tailored to the needs of our clients.
We're more than a typical software house. Not only do we create digital products, but we also want to accompany our customers along the way – from the idea, through the UX research to the excellent final solution.
Software made with Code
We are a Software House based in Poland, but working with the whole world. Our international team is proud to work with entrepreneurs from both Americas, Europe, Asia and Australia. We believe that a good software house should be based on trust, experience and creativity.
Working with us you can be sure of clear rules because we create Software with Code.
Technology partner to digital transformation
We work with clients from many different industries like Real Estate, Ecommerce, Fintech, Automotive, Human Resources. You can count on over 30 of our engineers when it comes to UX/UI, Backend, Frontend and DevOps jobs.
We work with Python, PHP (Laravel, Symfony), JavaScript (Vue.js, Angular) and WordPress technologies.
CASE STUDIES
All begin with understanding and clear rules.
Then it's easier. See how we did it.
SOFTWARE made with CODE
We need a common language without technological ruble to translate your knowledge about the project to software development.
In five letters, we included everything you need to know about the values that guide us.
Just start with A!
Check the code
SERVICES and TECHNOLOGIES
LET'S TALK like BROTHERS
From the first contact to fully developed and working software, we will share info with you to make sure everything is clear at every stage of the project.
Their key strength is that they listen, so if we have a problem, ASPER will come back with potential solutions and suggestions. They are quite proactive in their way of working with us, and we find it to be a valuable part of our overall team.
It's hard to find an agency with such an optimistic and passionate attitude. We were impressed with their knowledge. It was great that we could totally rely on their expertise and skills. We're really happy with the solutions ASPER recommended and the way they managed the whole project.
The feedback loop we had with their team was helpful in the process of understanding what we were trying to accomplish and is critical to delivering good software. They had an impactful role in lifting our business off the ground. It was a pleasure to work with them. Their company slogan "work like brothers" is true. The owners are both friendly and empathetic.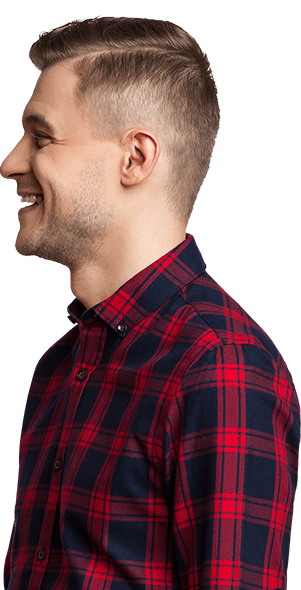 READY to SOFTWARE?
If you're still in doubt, we will help you find the answers you need.
Just contact us and let's software together!