Web & Mobile Services
Web & mobile technologies are an ocean of possibilities. Our job is not only to create a unique digital product. We try to give more – we advise at every stage, create prototypes, analyze the market, and participate in developing our client's vision.
MVP Development
Building a Minimum Viable Product is an excellent method to gather initial market feedback regarding your idea quickly. MVP is all about maximizing business value while minimizing the technical effort, allowing you to make fact-based strategic decisions.
Custom Software & Apps
We create software solutions from scratch to suit your company's unique needs. We start with a thorough consultation and then prepare a roadmap to create digital products to deliver user-centric designs that your customers will love.
Performance & SEO
Website performance and SEO optimization allow not only to build organic traffic but, first of all, to increase user satisfaction. Changes in performance can significantly increase the conversion rates in online businesses.
AI-based Apps
AI is making applications smarter in order to deliver more value to both stakeholders and users. It is used to create mobile as well as desktop apps, helping to perform tasks, suggest actions, analyze data, or have a human-like conversation. With AI, there are virtually endless possibilities!
Free Consultation
We advise not only on the choice of technology but also business issues and strategies related to software development.
Let's make a short phone or video call, listen to your needs, and advise the best solutions.
Our Cooperation Models
We provide our clients with three flexible models of cooperation to allow them to suit our technology solutions and expertise to their needs.
Staff Augmentation
Staff augmentation services allow our clients to seamlessly scale their teams whenever necessary. In this model, our developers join the client's team and work with the client's project manager to speed up the tech implementation. Our engineers can hop on the project almost instantly and provide exceptional development services from day one.
Projects Outsourcing
Projects outsourcing is our most comprehensive development offer. In this model, we gather requirements and provide full-cycle software development. Our engineer's team works with an internal project manager who reports directly to the client (the managing director is often our contact). In this model, we also support companies in market research and implementation of digital products.
Dedicated Team
As a software development company, we are able to provide our clients with dedicated development teams for their IoT projects. Our skilled engineers are capable of working on any kind of web & mobile solutions – from iOS or Android apps to to e-commerce development and AI-based technology.
Learn about the history of successful cooperation with companies from around the world.
How does it feel to work with us?

BROTHERLY.

From the very beginning of the project, we focus on mutual understanding and respect.
See what our wonderful business partners say about us.
ASPER BROTHERS delivered the MVP on time according to our expectation of quality. We've had an excellent experience working with their team. They're highly professional and have provided valuable advice.
They had an impactful role in lifting our business off the ground. It was a pleasure to work with them. Their company slogan "work like brothers" is true. The owners are both friendly and empathetic.
The team delivered a great application that's lightweight and fast. We didn't have to waste time pitching ideas back and forth. They built what we requested and added their expertise when applicable.
Why ASPER BROTHERS?
12 Years of International Experience
We pride ourselves on being on the market for over 12 years. Yet, we don't even think to stop growing and helping our clients achieve their business and tech goals in a way tailored to their needs. We want to be the go-to partner for all their technical questions.
Ex-startup Founders and CTOs
How do we know so much about building startups? Would investors describe us as a perfect partner for creating them? We truly hope so. We work with people who know startups inside out. They build a lot of them, and now you can pick their brain whenever you need them.
Technical and Business Responsibilities Support
Our specialists are ready to support businesses at every stage of development. We have experts needed during the discovery phase, engineers that can take care of project development, and analytics who specialize in business advisory. We never focus on technical value only. Our services go beyond the code.
a solid dose of knowledge on software projects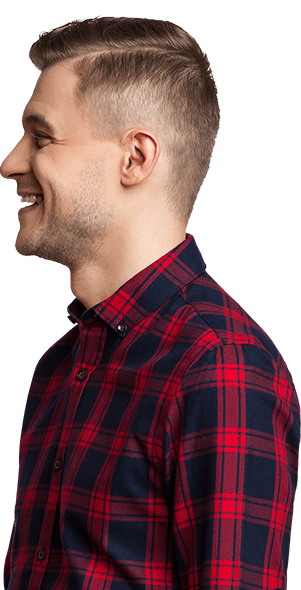 READY
to

SOFTWARE?

If you're still in doubt, we will help you find the answers you need.
Just contact us and let's software together!