PROVIDING LUXURY VENUES WITH A complete online gift certificate solution
Seek Modern provides end-to-end gift card sales, management, and distribution solution
AGILE WORKSHOPS
PROJECT MANAGEMENT
FRONTEND DEVELOPMENT
BACKEND DEVELOPMENT
COMPLETE GIFT CERTIFICATE SOLUTIONS were difficult, long and expensive TO IMPLEMENT
Seek Modern is a simple business integration that generates additional revenue via online gift certificate sales for experience packages. They provide a complete gift certificate solution. This includes a customizable e-commerce storefront for each venue partner, secure payment processing, global distribution, and friendly customer service. Seek Modern's backend allows venues to curate experiences to be sold online. This opens up a new revenue stream and gives hotel guests reasons to come back.
LEARN more about THIS PROJECT
USED TECHNOLOGIES
Customized WordPress
WooCommerce
PHP + JavaScript
WE CREATED solutions LUXURY HOTELS ACTUALLY NEED
Seek Modern enables hotels to discover new revenues with ease.
A platform is easily linked to a venue's website and customized to mirror the look and feel of any branding. A robust backend allows users to create various gift types easily on the go. Clients are provided with an easy to use e-commerce shop to pick their desired present, pay securely and just stay happy. While Seek Modern software handles the rest of the stuff such as fulfillment, reporting and account management.
Areas we covered in Seek Modern software:
Customizable E-commerce website.
Gift Certificate Management Platform.
Fulfillment.
Customer Service.
Secure Payment Handling.
Tracking and Reporting.
Account Management.
Tom Brightbill
Co-Founder
The feedback loop we had with their team was helpful in the process of understanding what we were trying to accomplish and is critical to delivering good software. They had an impactful role in lifting our business off the ground. It was a pleasure to work with them. Their company slogan "work like brothers" is true. The owners are both friendly and empathetic. The marketing is true to the core of who they are, and the authenticity is obvious. You don't hire contractors when you work with the brothers, but rather they are an extension of your team.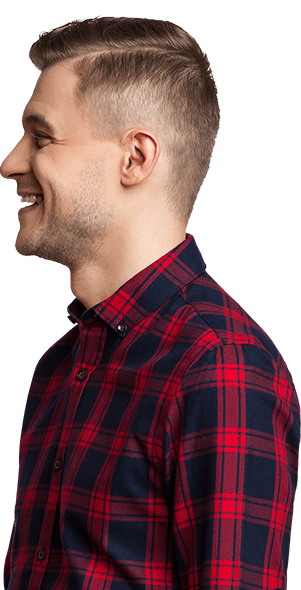 READY TO develop your SOFTWARE?
If you're ready, just click the button on the right and let's software together!
Want to know more about why we make our software with CODE? Click the left button.
SHOW ME HOW YOU DO IT
I'M READY. LET'S SOFTWARE!