Drop us a line to arrange an initial call!
Use the form below or send an email at [email protected].
We'll get in touch to discuss your project's requirements and expectations shortly.
Trusted by
Founders

worldwide
Jorik Jol
Founder Promodomo
ASPER BROTHERS creates value for our growing customer base. Since the platform is our core, the team's improvements and added features have greatly benefited our company. The team is a highly responsible and reliable partner.
Sony Han
Technology Advisor PackMojo
ASPER BROTHERS delivered the MVP on time according to our expectation of quality. We've had an excellent experience working with their team. They're highly professional and have provided valuable advice.
Shannon Morales
Founder CaseMGR
The team delivered a great application that's lightweight and fast. We didn't have to waste time pitching ideas back and forth. They built what we requested and added their expertise when applicable.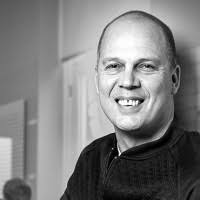 Renso Bek
CTO TaaS Automotive
They've delivered everything they've promised and the work has been perfect. I've never worked with such a reliable team, so we're satisfied. They're reliable, proactive, and eager to produce quality code. When they make mistakes, they're honest. There have been several times where they point out suggestions for us to follow.
Tom Brightbill
Co-Founder Seek Modern
They had an impactful role in lifting our business off the ground. It was a pleasure to work with them. Their company slogan "work like brothers" is true. The owners are both friendly and empathetic.
Joe Legate
Head of Growth Mobilise
ASPER BROTHERS worked collaboratively with us throughout our project. The process was really well structured for both non-technical and technical staff and kept us up to date on project progression. It was great to access this much expertise and experience in one place in such a simple way.
Andy Creed
Technical Director Red Bullet
Their key strength is that they listen, so if we have a problem, ASPER will come back with potential solutions. They are proactive in their way of working with us, and we find it to be a valuable part of our overall team.