Artificial Intelligence Services
AI is a mix of science, engineering, mathematics, and cutting-edge tech innovation. It is a very extensive concept that covers a broad range of specialized services. Luckily, we know all the ropes.
AI-based Apps
AI is making applications smarter in order to deliver more value to both stakeholders and users. It is used to create mobile as well as desktop apps, helping to perform tasks, suggest actions, analyze data, or have a human-like conversation. With AI, there are virtually endless possibilities!
Machine Learning
Machine Learning, meaning studying and developing computer algorithms that sit on top of large amounts of data, is an art of its own. Well-created algorithms gain experience and improve themselves over time, delivering even more business value. A must-have of a modern organization.
Deep Learning
The premise of Deep Learning is to teach computers to learn by example. Thanks to appropriate training, these models are very accurate, by far superseding human performance. Large amounts of labeled data and computing power really make the difference – because sometimes you just need to go deeper.
Python Development
Real-world AI, ML, and Deep Learning apps are usually built with Python. It's a great language to quickly and safely introduce innovation and then scale it up fast. With an extensive library ecosystem, flexibility, good visualization options, low entry barrier, and great community support, Python is the number one choice for intelligent coding.
Free Consultation
We advise not only on the choice of technology, but also on business issues and strategy related to the development of a new software.
Let's make a short phone or video call, listen to your needs and try to advise the best solutions.
Examples of where artificial intelligence is used
Artificial Intelligence has plenty of business applications that will take your operations to the next level. But don't take our word for it, instead see how we translate AI into working solutions:
Automated Valuation Model
Estimating value of a real estate can be a tough nut to crack. Luckily, AI comes to the rescue, providing a service that performs valuations based on advanced algorithms. These models analyse databases containing property characteristics, trends, prices and comparable transactions, and create a valuation on these basis.
Chatbots and Communication platforms
AI-based chatbots are great for improving customer experience in an innovative way. With text, voice and intent recognition, smart AI assistants are here for good and will only continue to gain grounds. Recognizing, understanding and solving particular problems is a challenge AI is unrivalled in answering.
Computer Vision
Thanks to AI, computers can gain an understanding from digital images or videos. This understanding and describing content of visual data has extremely valuable business applications, especially in the fields of content moderation, facial recognition, medicine or autonomous vehicles, just to name a few examples.
Natural Language Processing
NLP sits on the verge of computer science, AI and linguistics. It is focused on understanding and interpreting human language. Recognising voice or text, automatic translations on the fly and even providing intelligent answers are the most useful applications of this technology.
Predictive Analytics
Anticipating the future? Why not, with state-of-art intelligent technology and advanced analytic tools everything is possible. Using a combination of data, statistical algorithms and ML techniques, models can assume predictions based on historical events with great precision. All that to the benefit of your business.
Data Mining and Statistics
Today every organisation owns plenty of data. But the more data you have, the harder it is to read and understand it. Thanks to specialised Data Mining and statistics expertise, we're able to discover patterns, anomalies and correlations in huge data sets that translate into meaningful business decisions.
Your Brothers in AI
Translating tech innovation into business results is our bread and butter. And although we're experts in Artificial Intelligence, we're primarily a bunch of human beings that understand both business and technology.
Learn about the history of successful cooperation with companies from around the world.
Partnering with ASPER BROTHERS is an intelligent choice
There's plenty of reasons why you should choose ASPER BROTHERS as your Artificial Intelligence development partner.
Here are just a few top reasons to believe.
Open communication and unrivalled availability
We foster a culture of transparency and open communication. We'll never hide anything under the carpet. Instead, we'll always be available to answer questions, discuss challenges, and focus on a common goal.
Quick concept evaluation during 5 Day Design Sprint
In business, it's important to act quickly and technology should back it up. That's why we favor a swift approach of 5 Day Design Sprints, bringing tangible business value in less than a week. A true and relevant input into decision making!
We know how to make use of AI
Our extensive experience covers business use of Artificial Intelligence in web and mobile applications. Speaking both technical and business languages, we know how to position smart technologies on top of your operations in order to deliver tangible results.
We're experienced Python developers
Python is the foundation of AI, ML, NLP and Deep Learning. ASPER BROTHERS is a team of highly-skilled and proven in action Python developers, that understand how to make use of technology for the sake of your business.
Scrum and agility at your service
Agility and efficiency are at the core of our working practices. We work in Scrum methodology and deliver incrementally, in 2-weeks sprints. Thanks to that, you'll always be up to date with your IT project and will be able to influence its direction when needed.
How does it feel to work with us?

BROTHERLY.

From the very beginning of the project, we focus on mutual understanding and respect. See what our wonderful business partners say about us.
They had an impactful role in lifting our business off the ground. It was a pleasure to work with them. Their company slogan "work like brothers" is true. The owners are both friendly and empathetic.
Their key strength is that they listen, so if we have a problem, ASPER will come back with potential solutions. They are proactive in their way of working with us, and we find it to be a valuable part of our overall team.
Replacing a previous vendor, ASPER BROTHERS quickly demonstrated an in-depth working knowledge of the WordPress platform and its features. Maintaining simple and streamlined communication, they execute feature upgrades and resolve issues to continually improve the website. They challenged our assumptions and completed our goals with the quality we sought.
a solid dose of knowledge about AI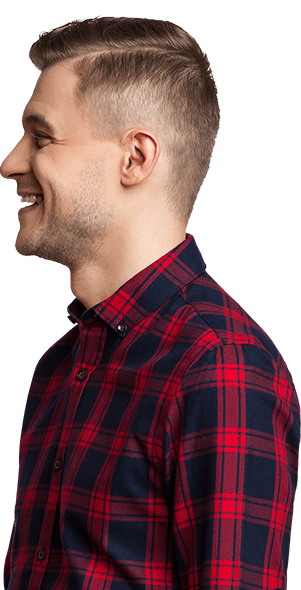 READY
to

SOFTWARE?

If you're still in doubt, we will help you find the answers you need.
Just contact us and let's software together!