Technical SEO Services
Typical services of a technical SEO agency cover a range of activities related to eliminating the most common errors within the website that negatively impact the way it ranks in search engines. After an SEO audit, the specialists are ready to optimise the indexation.

On-Site Optimization
With technical SEO, usually, there's plenty of little improvements that translate into big results. Optimizing on-site elements such as content, graphics, meta tags, internal linking, design, server speed, IP addresses, and digging into technical details of the website is a great way to boost your site ranks in search engines.

JavaScript Optimization
As an integral part of almost every website, JavaScript is a crucial aspect that impacts SEO results. Since it is responsible for adding dynamism and engagement to the site, it significantly impacts user experience. The way JavaScript is organized and is handling interactions with host or events really impacts the overall SEO performance.

Performance Optimization
Your website can be well SEO-optimized from various angles, but as long as it's underperforming, slow and frustrating for customers to use, it won't rank high. Compressing files to slim down CSS, JavaScript and HTML files, reducing redirects, leveraging browser caching and CDNs, improving server time – all these actions will improve conversion rates and user experience and increase page speed and search engine rankings.

Core Web Vitals Optimization
Google introduces a set of most important metrics called Core Web Vitals, which basically encapsulate how their search algorithms rank sites. There's plenty of factors that crawlers will take into consideration, and optimising your site with them in mind will increase the ROI of your digital marketing.
Technical SEO Audit
Are you looking to enhance your website's performance and loading speed?
Explore our technical SEO audit packages, and receive tailored recommendations for improvements, along with the option to have our engineers implement the technical fixes.
How does it feel to work with us?

BROTHERLY.

From the very beginning of the project, we focus on mutual understanding and respect. See what our wonderful business partners say about us.
There are a lot of SEO agencies in the world, but very few have specialized in the deep technical aspects of search engine optimization especially websites built using JavaScript. The ASPER BROTHERS delivered exactly as promised and gave us an actionable performance site audit that will help us improve our core web vitals scores. Awesome team, thanks!
The benefits of Technical SEO optimization
The core benefit of an SEO-optimized site is its increased ability to generate high-quality organic traffic. But a website that performs well in search engines and is designed according to SEO best practices brings plenty of other benefits to the table to both the business and the users.
Better SEO Results
Optimised site equals better SEO results. These, in turn, translate into ROI and desired levels of conversion rates and user satisfaction – it's as simple as that. Technical SEO introduces a tangible pool of business benefits that are worth tapping into.
Increased User Experience
The positive experience of interaction with your site is crucial not only from the users' perspective but also from google algorithms and crawlers. Underperformance, slow page speed and lack of intuitiveness cause frustration and abandoned sessions.
Boost in Conversion Rate
A well-designed website from a technical SEO perspective is a great way of increasing each page's overall conversion rate. The site ranks higher in keyword research and makes good use of the traffic – that's what an SEO consultant can easily introduce.
Improved efficiency on Mobile Devices
With the ever-increasing trend of users going mobile with their keyword research, the site structure must be prepared to handle growing mobile traffic. Proper mobile SEO strategies translate into tangible benefits.
Learn about the history of successful cooperation with companies from around the world.
Core Web Vitals
What are Core Web Vitals?
It is a set of most important technical SEO factors that Google search engine considers relevant for user experience. Consequently, it impacts the score of the site. They are based on three pillars – called LCP, FID and CLS – Largest Contentful Paint (Loading), First Input Delay (Interactivity) and Cumulative Layout Shift (Visual Stability).
CWV – an important ranking factor
Google explicitly said that starting 2021, Core Web Vitals will be a super important part of the website's overall ranking in their search engine. They are to become a fundamental ranking signal impacting the performance and user experience.
What is Core Web Vitals optimization all about?
Optimizing the website with CWVs in mind comes down to preparing technical SEO audits and introducing changes in the code of the site that will bring the UX results in google algorithms are looking for. At the same time, the website becomes not only higher ranking but also more user friendly.
Core Web Vitals – benefits for the user
Since CWV are all about user experience, introducing a proper level of optimization in that field directly translates into benefits for the user. For example, with CWVs, there's HTTPS security and no interstitial pop-ups. The site should, among other benefits, work faster and on different devices, be more intuitive and focused on delivering the answers people were searching for.
We are experts in technical search engine optimization
From technical SEO audits via optimization to delivered results in the form of increased organic traffic and higher website rankings, we are the SEO consultants team that brings success on board.
On-site technical SEO specialists
At ASPER BROTHERS, there's an in-house team of experienced web developers who know all SEO work ropes. Our business's core is developing bespoke software apps that bring the ROI and deliver unrivalled performance and customer experience.
Focus on web technologies and website performance
When it comes to our technical team's skills, we focus on web development and tools that are key when it comes to SEO and increasing search performance. We use them to optimize page elements and increase load speed that translates into higher keyword rankings.
Technical SEO in-house and for Clients
What makes us think we're good at SEO? Well, in fact, SEO is our core marketing channel used to generate new business opportunities. On top of that, we work with our customers to support their technical SEO and make sure they achieve desired search visibility.
Transparency and trust at every stage
At ASPER BROTHERS, to facilitate cooperation both internally and when working with customers, we foster a culture based on trust, understanding and open communication. As an experienced SEO company, we don't cut any corners, so expect complete transparency in a Time & Materials model.
We're on top of technical SEO services
ASPER BROTHERS is a technology partner that takes the SEO hassle off your shoulders. We keep the finger on the pulse of the most relevant trends and challenges of the industry. Our extensive background facilitates an appropriate grasp of the technical context to deliver results.
Search Engine Optimization

technoloy behind
JavaScript
Developers use JavaScript to add some dynamism to the content. However, when done wrong, it can significantly damage the performance of the website. SEO professionals optimize JavaScript code to be properly indexed, linked and not impacting the site's speed.
CSS
Cascading Style Sheets is an important SEO factor. It makes websites faster and lighter, as well as facilitates better organisation of the page. SEO specialists use CSS to tell crawlers how important each content is, reduce the code-to-content ratio, and increase overall website performance and indexing.
Google Search Console
Google Search Console is definitely one of the most powerful, free SEO tools available. It is a service that facilitates the monitoring and troubleshooting performance of a given website in Google's search results. It is great to submit sitemaps, identify and fix errors, improve rankings, optimize pages and sort out backlinks.
Lighthouse
Lighthouse is a free-to-use, automated tool that is helpful when it comes to improving the quality of web pages. Lighthouse runs an SEO audit against the particular website to generate reports with SEO ranking. These search engine rankings then serve as input to solve SEO issues and increase the website's overall performance.
our BLOG posts
a solid dose of knowledge on SEO and web optimization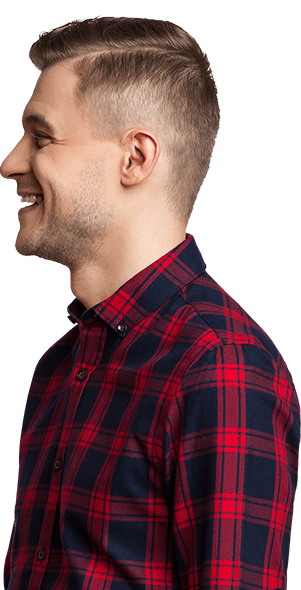 READY
to

SOFTWARE?

If you're still in doubt, we will help you find the answers you need.
Just contact us and let's software together!