Choose the scope of your SEO Audit
Pick an audit tailored to your needs. Select between performance and core web vitals analysis and complete advanced technical performance evaluation, including the analysis of all loaded resources.

Basic audit
$699
Analysis of Core Web Vitals and crucial problems, based on Search Console.
This package includes:
Largest Contentful Paint (LCP) Analysis
First Input Delay (FID) Analysis
Analysis of Cumulative Layout Shift (CLF)
Analysis of Page Indexing Issues in Search Console
Analysis of Mobile Usability Issues in Search Console
Analysis of Crawl Stats in Search Console

Advanced audit
$999
Advanced analysis of all internal and external resources and their impact on performance
Includes the Basic package, plus:
Analysis of JavaScript loading process
Analysis of the impact of internal resources, including CSS, Images, JSON etc.
Analysis of font optimization
Analysis of the impact of third-party resources, mainly external JavaScript
Analysis of Document Object Model (DOM)
Analysis of Files Caching Strategy

Complete audit
$1499
Complete analysis of most important SEO technical factors with specific recommendations
Includes the Advanced package, plus:
Analysis of robots.txt and sitemap.xml
Analysis of 404, Redirects, and Canonical and Duplicate Content
Security analysis, SSL, and malware
Analysis of site structure, meta tags, and navigation
Analysis of site search and pagination
Structured Data analysis
Highly useful Report Structure
Every report is the result of human work. We don't only rely on tools but also analyze resources and issues manually. What makes us different is the unique structure of the report, which is oriented towards maximum readability, even by people who don't deal with the technical side of things. Each SEO issue in the report consists of 3 elements:
Issue Explanation – To better understand the essence of a particular issue, we start by explaining what the issue is, how it affects overall SEO performance and whether it meets Google's requirements
Issue Identification – We describe the problem in the given area, provide an example  (often with screenshots), and specifically name the files and locations where the problem occurs.
Fix Recommendation – We write what specific actions in code and content should be taken to eliminate the problem. We also point out all areas that need special attention.
Our goal is to provide a helpful document that can constitute the basis for performing specific optimization activities on the website.
We are ready to help you implement the changes or to work closely with your development team.
The impact of Technical SEO
Technical SEO has not only a positive impact on your site's positioning but also results in improved site performance and user experience.
More traffic to your website
A properly optimized website results in improved search engine results. When calculating a website's position in search results, Google rates its performance. It is especially important to meet key metrics, including Core Web Vitals. Better site performance means more high-quality traffic.
Improved user experience
Users expect to see increasing standards of site performance. To compete effectively in your industry, you should have a fast, responsive, and user-friendly site. The way users use your site can boost or undermine your brand.
Increased website conversion
Studies show that on-page conversion also depends on site performance. The faster a user sees the expected content or product, the more effective the customer journey. Performance is especially important for the eCommerce sector.
Increased availability on mobile devices
A site's performance on mobile devices is particularly important for SEO. Because Google prioritizes mobile optimization, this is a very important ranking factor. This is why mobile users should get the best experience possible.
Need a consultation first? Sure!
If you wish to discuss your custom needs, we are ready to learn about your specific case and share our experience. Our team will answer any questions and recommend tailor-made solutions.
Some of the tools we use
Each report is performed by an experienced SEO specialist.
The tools are just an important addition.
Chrome Dev Tools
Great for manual SEO website reviews, analyses of loaded resources, and performance
Search Console
Provide access to analysis of all crucial site issues identified by Google
Page Speed
Helps inspect key SEO and performance metrics and issues that are ranking factors
Screaming Frog
Website crawler, providing bulk analyze of all domain URLs for recognizing SEO issues
Our advantage is our holistic experience in Web Technologies
We are primarily a software house. In our day-to-day work, we develop web applications using multiple programming languages, frameworks, and developer tools. We understand how modern websites and applications work, which makes analyzing the performance and technical SEO of other sites much easier.
SEO is a crucial part of our projects
Search Engine Optimization is always an essential part of the projects we deliver. When developing new websites and web applications, we always keep best SEO practices in mind. This keeps us always in the loop, and we know which solutions to recommend when performing SEO audits.
Experienced Engineers and Specialists
Our SEO audit team is composed of technical SEO specialists supported by frontend and backend engineers. As a result, we are able to fully understand the site's architecture, recognize the technologies used, and identify all problems, especially those that  are non-obvious and very complex.
Understanding all areas of SEO
Technical SEO is not the only area we specialize in. We also work in the content and link-building fields, so our audits are comprehensive. We are ready to provide complex SEO services covering the process as a whole.
How does it feel to work with us?

BROTHERLY.

From the very beginning of the project, we focus on mutual understanding and respect.
See what our wonderful business partners say about us.
There are a lot of SEO agencies in the world, but very few have specialized in the deep technical aspects of search engine optimization especially websites built using JavaScript. The ASPER BROTHERS delivered exactly as promised and gave us an actionable performance site audit that will help us improve our core web vitals scores. Awesome team, thanks!
Consistent updates and their emphasis on taking care of their customers help make ASPER a top-notch vendor. Their communication is excellent and they really immerse themselves in the job.
Order Your Tech SEO Audit
Fill out the form below to request a technical SEO Audit Report.
You will receive an email about the next steps and get dedicated specialist support.
We share our knowledge about technical SEO and digital marketing
to make you overcome challenges and rise to heights.
Poland
Jana Pankiewicza 1/6
00-696 Warsaw
Poland
United Kingdom
20-22 Wenlock Road
N1 7GU London
United Kingdom
United States
505 Main Street, Fort Worth
Dallas, TX TX76102
US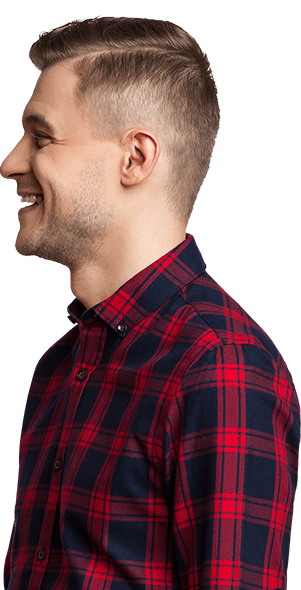 READY
to

SOFTWARE?

If you're still in doubt, we will help you find the answers you need.
Just contact us and let's software together!