Custom Services for the
NEW
ecommerce

REALITY
Let's face the truth – online business is the future of commerce. It grows much faster than traditional business. In fact, even brick and mortar stores are increasing revenue from online channels. According to statista.com, e-commerce sales are projected to top $3,38 trillion by 2020. Who wouldn't like to have a slice of this pie?
The thing is – more businesses fail than succeed. Lack of strategy based on a stable and well-designed software solution is, among others, a crucial business factor. In order to truly tap into the benefit base of modern ecommerce reality, you need an elegant software that will implement your specific, valuable ideas and competencies. A software, that will be scalable and will reflect a level of technical expertise you can be proud of.
That's how we understand the implementation of a good, customized e-commerce.
To harness the benefits, we focus on building compelling and responsive solutions thatend-users love.
This way of ecommerce website development translates directly into increased sales.
And at the end of the day, isn't that the Holy Grail?
How do we implement cutting-edge e-commerce software?
Our experience tells us, that this scenario is worth following:
Analysis of status quo and suggested vision of development
A set of workshops to analyze and design a desired solution
Choosing suitable technology and methods of development
We believe that relation based on trust really pays off, so we work not only for you, but also with you. We always create tailor-made solutions to make sure your business objectives are met, and we know them because we ask.
We never try to reinvent the wheel – we're using them to develop an ecommerce solution you need. You'll have complete project visibility from day one, and we'll maintain constant communication via any channel you find convenient.
Different

TYPES

of

ECOMMERCE website

development
There are many faces of modern e-commerce transactions. Different types of online business are related with diverse attributes and features.
The key is to find a niche. Regardless which of the most popular kinds of e-commerce businesses works best for you, we're happy to roll our sleeves up and start coding!
Here's a short dictionary of the most important concepts you should be familiar with:
Clearly the most popular type of online business, the synonym of "e-commerce". Here one of the participants is a customer, who instead of shopping in a physical store, visits a website or a web app of the supplier and buys online.
In this case both parties to the transaction are businesses trading online. This often translates to bigger volumes and values available.
Marketplace
Multiple vendors, different brands, same platform – that's the idea of e-commerce marketplace. Instead of visiting many online shops, a customer can find everything in one place and make use of available tools facilitating comparison. In this scenario, the owner of the marketplace does his best to attract visitors, where third party vendors compete for the sale.
Our

CUSTOM

ecommerce

SERVICES
From clean user experience to stunning performance – there is a multitude of factors to include when developing a top-notch software solution. E-commerce software has its specific challenges, what makes things even more complicated. But don't worry! A skilled e-commerce development team is all you need to make it work! These skills will be particularly useful:
UX/UI Design
Design of an e-commerce solution must be spectacular, no doubt about it. Intuitiveness, ease of finding information and products, responsiveness, facilitated payment regardless device or browser – that's the only way you can boost up-selling and cross-selling.
Frontend Development
A great e-commerce web app needs to have power to engage and build loyalty. In order for that to happen, it must be lightning-fast, interactive and be employed with superb features. Choose the right framework and let the magic happen!
Backend Development
Even the sexiest frontend app with well-designed user experience will not be a success without a solid and stable server-side software. This is the engine, that boosts sales – its reliability is key for the whole project, so never marginalize the backend!
Integrations
In order to properly enhance customer experience, boost interaction and increase loyalty of your e-commerce platform, it must be integrated with the most popular solutions your users will expect to have available. Social media or payment gateways are the best examples. It's crucial to know how to make use of APIs and plugins without limiting the speed or affecting performance.
Testing
Do take quality assurance seriously. New functionalities must be proven to be stable before going live. At the end of the day, there's only one chance to make a good impression of a place reliable enough to spend your money on! Detecting errors at early stages ensures high quality of software and increases its overall receipt.
SEO
It is crucial to make your online store highly ranking in search engines, as this directly translates into sales. Never underestimate the power of Google!Carefully plan the structure and create or optimize a content-rich page to increase search visibility on chosen phrases.
Maintenance
Creating a great e-commerce solution does not stop on the release date. Best marketplaces or online shops continuously improve and develop in order to adapt to a constantly changing business surrounding. Basing on your needs, entrust the maintenance of your system to a proven team.
Customizing ecommerce

PLATFORM


or creating from

SCRATCH?


We'll help you

CHOOSE

In e-commerce there's room for both 'one size fits all' and bespoke software development approach.
With so many options available, choosing the best way to sell online is tricky and requires experience to avoid wasting money.
But don't worry! We have what it takes to expertly guide you through the process of choosing the best solution in given circumstances. We work both in the most popular and proven e-commerce engines, as well as we create dedicated systems from scratch to truly create a business-specific, tailored solution that will differentiate your offering on the market.
We can help you in developing a great e-commerce software using one of the most popular platforms, such as:
Magento – If you need ecommerce systems for large projects, Magento will work perfectly. It is one of the most popular and respected systems used by big players on the market. Rich documentation, many plugins and extensions make Magento work exactly as your business expects.
OpenCart – If you're looking for an online store management system, OpenCart is one of the most popular choices. It is a solid PHP base combined with MySQL database and HTML components, together with thousands of add-ons and themes. OpenCart allows for extensive customizationand works best for small and medium sized online stores.
BigCommerce – BigCommerce is one of the most scalable solution for building e-commerce software. It's known for great SEO tools and plenty of build-in features. With BigCommerce its easy to sell across different channels such as Facebook, Pinterest or Instagram. It's a great choice for fast-growing or large online shops.
PrestaShop – This open source, PHP- and MySQL-based e-commerce solution is known for its efficiency, extensive functionality and ease of modification. All that makes it one of the most popular solutions for e-commerce development. PrestaShop is intuitive and has a lot of features included. One of the best choices for new and growing online shops.
WooCommerce – It is a robust, open source e-commerce plugin for WordPress, so you have to use this CMS in order to harness WooCommerce benefits. It's very easy to install and simple to customize. Installing WooCommerce is free and secure, and very popular among small to medium size e-commerce businesses.
Shoper – Shoper is a polish solution facilitating building great performing e-commerce stores. It has more than 250 features included, that are very easy to work with. It is responsive and includes a great API documentation. What's more, there are development kits available that improve the speed and flexibility of creating the shop.
or building together a Custom ASPER BROTHERS solution
Regardless your choice – for us it's always very personal. We'll let you know what theopportunities and limitationsrelated to a given solution are and will help you make up your mind.
At the end of the day, this expertise results in increased revenue per shopper, smooth and streamlined processes, through the roof customer engagement and reduced number of abandoned shopping carts. All thanks to a software, that is there for you – not the other way around.
LET'S TALK like BROTHERS
From the first contact to fully developed and working software, we will share info with you to make sure everything is clear at every stage of the project.
The feedback loop we had with their team was helpful in the process of understanding what we were trying to accomplish and is critical to delivering good software. They had an impactful role in lifting our business off the ground. It was a pleasure to work with them. Their company slogan "work like brothers" is true. The owners are both friendly and empathetic.
Their key strength is that they listen, so if we have a problem, ASPER will come back with potential solutions and suggestions. They are quite proactive in their way of working with us, and we find it to be a valuable part of our overall team.
It's hard to find an agency with such an optimistic and passionate attitude. We were impressed with their knowledge. It was great that we could totally rely on their expertise and skills. We're really happy with the solutions ASPER recommended and the way they managed the whole project.
ASPER BROTHERS –

your partners in e-commerce
Great e-commerce is something more than just publishing your products online. This is a highly-competitive and ever dynamic ecosystem, where only the strongest survive. Cutting-edge e-commerce software solution is a tool that will grant you the competitive edge you need. And we're here to develop it for you.
With more than 10 years of professional e-commerce software development and an impressive, world-wide portfolio of both complex and smaller IT projects, we're able to create a tailor-made solution that will answer your needs.
Frontend, backend, UX, UI design, Business Analysis and much, much more – Asper Brothers know how to translate your idea into an elegant and working software end-customers love. And we know it through and through.
Our customers often say that working with us is just like working with an inhouse team. That's because we ensure that there are communication processes in place, combined with Agile (but not simply by the book!) attitude and proactive approach. Not to mention attractive prices, that will save you money on software development.
Let's create a stunning e-commerce solution. Together!
WE HELPED THEM
Behind every software, there's a person and a story
our

POLISH OFFICE

Our office is located in the heart of Poland – Warsaw. Visit us, or we can meet in yours base, anywhere in the world. We're open to cooperation with companies from all continents. What's more – we already work with companies scattered all over the world.

Poland is not only a beautiful country, but also a qualified programmers. That's why we're able to provide such high quality services.
Jana Pankiewicza 1/3
00-696 Warsaw, Poland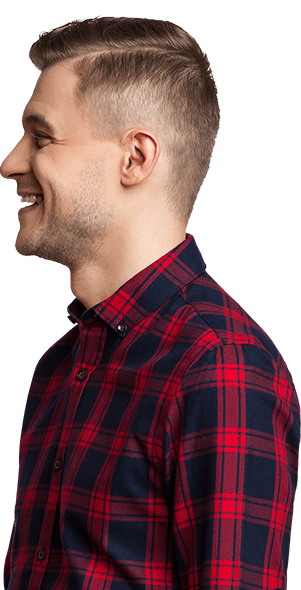 READY to SOFTWARE?
If you're still in doubt, we will help you find the answers you need.
Just contact us and let's software together!