Ecommerce
We create solutions to help sell online
Selling made easy
Our professional team create the best solutions for eCommerce, that allow you to sell your products and services online. With our experience and knowledge, you can grow your business.
WE HELPED THEM
Behind every software, there's a person and a story
Ecommerce
October 2019
Hong Kong
PackMojo became our client after the recommendation of their UX Agency - Kalibre Digital. The co-founders, Wendy (mentioned on the Asia's 30 before 30 list by Forbes) and Vincent came to them with the idea for a product, and on ...
View Case Study
Ecommerce
October 2019
Poland
Homedi helps people to enjoy massage & physiotherapy services easily. We made it possible. Homedi offer includes various types of massages and physiotherapy treatments tailored to the individual needs of each client. Their masse...
View Case Study
Ecommerce
October 2019
United States
Seek Modern is a simple business integration that generates additional revenue via online gift certificate sales for experience packages. They provide a complete gift certificate solution.
View Case Study
LET'S TALK like BROTHERS
From the first contact to fully developed and working software, we will share info with you to make sure everything is clear at every stage of the project.
The feedback loop we had with their team was helpful in the process of understanding what we were trying to accomplish and is critical to delivering good software. They had an impactful role in lifting our business off the ground. It was a pleasure to work with them. Their company slogan "work like brothers" is true. The owners are both friendly and empathetic.
It's hard to find an agency with such an optimistic and passionate attitude. We were impressed with their knowledge. It was great that we could totally rely on their expertise and skills. We're really happy with the solutions ASPER recommended and the way they managed the whole project.
Their key strength is that they listen, so if we have a problem, ASPER will come back with potential solutions and suggestions. They are quite proactive in their way of working with us, and we find it to be a valuable part of our overall team.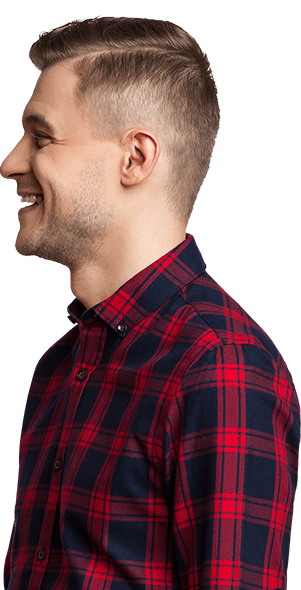 READY to SOFTWARE?
If you're still in doubt, we will help you find the answers you need.
Just contact us and let's software together!
I'm ready. Let's software!
x
LET'S SOFTWARE!
Leave your email address or phone number.
We will contact you promptly to discuss next steps.