FinTech
We are implementing FinTech projects.
Modern technologies open completely new doors to the world of finance.
We help our clients in the pursuit of these changes.
Finance user friendly
Changes in the world of financial operations are heading towards ease access, greater speed, and security. In addition, new services are emerging that require the integration of many areas and types of data.

We carry out projects of varying degrees of complexity. We integrate relatively easy payment gateways but also create new digital products based on advanced technologies.
WE HELPED THEM
Behind every software, there's a person and a story
Fintech
Poland
Student Discounts platform is a place where discount providers and students meet each other. Businesses can open up accounts to offer their services to the largest base o...
View Case Study
LET'S TALK like BROTHERS
From the first contact to fully developed and working software, we will share info with you to make sure everything is clear at every stage of the project.
Their key strength is that they listen, so if we have a problem, ASPER will come back with potential solutions and suggestions. They are quite proactive in their way of working with us, and we find it to be a valuable part of our overall team.
It's hard to find an agency with such an optimistic and passionate attitude. We were impressed with their knowledge. It was great that we could totally rely on their expertise and skills. We're really happy with the solutions ASPER recommended and the way they managed the whole project.
The feedback loop we had with their team was helpful in the process of understanding what we were trying to accomplish and is critical to delivering good software. They had an impactful role in lifting our business off the ground. It was a pleasure to work with them. Their company slogan "work like brothers" is true. The owners are both friendly and empathetic.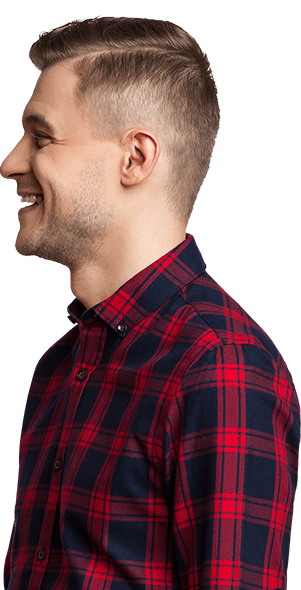 READY to SOFTWARE?
If you're still in doubt, we will help you find the answers you need.
Just contact us and let's software together!