Fintech Software Development
We are implementing FinTech projects.
Modern technologies open completely new doors to the world of finance.
We help our clients in the pursuit of these changes.
Finance user friendly
Changes in the world of financial operations are heading towards ease access, greater speed, and security. In addition, new services are emerging that require the integration of many areas and types of data.

We carry out projects of varying degrees of complexity. We integrate relatively easy payment gateways but also create new digital products based on advanced technologies.
COMPLETED PROJECTS
Behind every software, there's a person and a story
FinTech
Australia
Identity Verification Software
Together with XREF, we developed a system for instant electronic identity verification. The solution can be implemented in many industries and third-party software.
View Case Study
FinTech
Poland
Bank Account Comparison Tool
iKalkulator is an established tool that supports customers looking to compare and select various financial products. It's a go-to knowledge based for anyone who is sear [...]
View Case Study
FinTech
Poland
Promo Code Management
Student Discounts platform is a place where discount providers and students meet each other. Businesses can open up accounts to offer their services to the largest base o [...]
View Case Study
Software Solutions for the financial sector
The requirements for financial processes are much higher today than before. What matters is not only security but also the speed and convenience of transactions. More and more services require advanced integration with payment systems and dedicated solutions. We support companies in the digital transformation.
Digital Payments
Payments on the Internet and on mobile devices are becoming increasingly convenient. The changes require integrating services and creating new applications.
Trading Platforms
We create trading platforms both for business and individual consumers. Safety and functionality is a priority.
Personal finance software
Personal finance management through intelligent applications allows you to better control your expenses and plan investments.
AI based platforms
Artificial intelligence gives a huge advantage in creating solutions analyzing huge data sets and user behavior.
Free Consultation
We work with companies from all over the world, in many sectors. Our experience allows us to advise the best solutions for your business.
LET'S TALK like BROTHERS
From the first contact to fully developed and working software, we will share info with you to make sure everything is clear at every stage of the project.
Their key strength is that they listen, so if we have a problem, ASPER will come back with potential solutions. They are proactive in their way of working with us, and we find it to be a valuable part of our overall team.
It's hard to find an agency with such an optimistic and passionate attitude. We were impressed with their knowledge. It was great that we could totally rely on their expertise and skills. We're really happy with the solutions ASPER recommended and the way they managed the whole project.
They had an impactful role in lifting our business off the ground. It was a pleasure to work with them. Their company slogan "work like brothers" is true. The owners are both friendly and empathetic.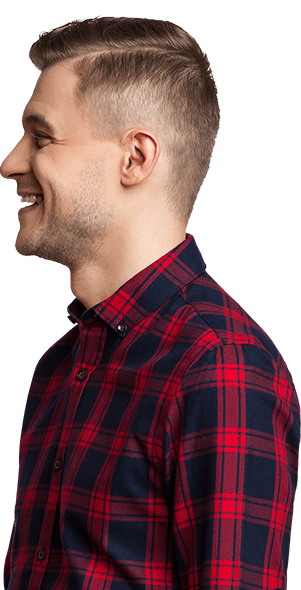 READY to SOFTWARE?
If you're still in doubt, we will help you find the answers you need.
Just contact us and let's software together!