iKalkulator
Bank Account Comparison Tool
200
Hours of analysis and workshops
COUNTRY

Poland

INDUSTRY

FinTech

PEOPLE INVOLVED

4
The Challenge
iKalkulator approached us to code a portal that would aggregate and compare financial products such as loans, mortgages or bank accounts, including current special offers and financial advice.
The tool was based on an existing extensive WordPress-based background that required finishing remaining backlog tasks and polishing the whole solution. One of the main challenges was taking over a ongoing project and properly understanding its status.
To best tackle this challenge, we ran a series of analysis workshops that helped the team redefine requirements and set new assumptions. Based on its outcomes, we proposed a revised list of components to code. That allowed us to create and develop a solution that was just the right fit both business and tech-wise.
How it works
iKalkulator is an established tool that supports customers looking to compare and select various financial products. It's a go-to knowledge-based for anyone who is searching for information and comparison of various money-related instruments.
The portal aggregates current offers and special deals of loans, mortgages, credit cards, bank accounts and other products and services. It also allows searching for a relevant solution, provides a detailed comparison of each tool, and has a built-in cross-market ranking search feature.
Moreover, iKalkulator includes plenty of adding-value content with tips on how to approach given products or institutions, how particular instruments work and who they are dedicated to. It's designed to help anyone who wants to tackle saving, making and investing money.
Feedback from project stakeholders
We believe that cooperation can be effective and can be a great adventure of realizing common goals.
Replacing a previous vendor, ASPER BROTHERS quickly demonstrated an in-depth working knowledge of the WordPress platform and its features. Maintaining simple and streamlined communication, they execute feature upgrades and resolve issues to continually improve the website. They challenged our assumptions and completed our goals with the quality we sought.
Design & UX
The iKalkulator project wants to mix the contemporary style with a minimalist approach.
The user journey is essential for a website, and this app starts with the basic service of finding the best financial offer without frills.
It has simple slider controls that you set up to compare the results, and it keeps consistency across the website. The list of products offers comprehensive product information and easy search through the listing.
The colours of the iKalkulator are a set of green shades that remind the colour of banknotes, and commonly, the green colour fits properly with financial products.
Finally, the key features to make users enjoying the process are an intuitive system, clear and transparent comparison, a fast approach of multi-services based on your demands, and the know-how of a fintech company that assembles all the information gathered from the database.
The Technology behind
Our team of 4 developers focused firstly on analysis and workshops to better understand the requirements and status quo regarding components and code to be reused. Then we jumped into developing the frontend according to UX/UI design. ASPER BROTHERS were also responsible for the infrastructure and deployment of the portal.
We used WordPress (combined with MySQL and PHP) as a CMS and to work out the logic of each frontend component of the portal, combined with existing backed elements. JavaScript, HTML and CSS were used to translate UX/UI design ideas into full-fledged working elements of the website. We used Kinsta, managed WordPress hosting to introduce speed, security and decrease load time.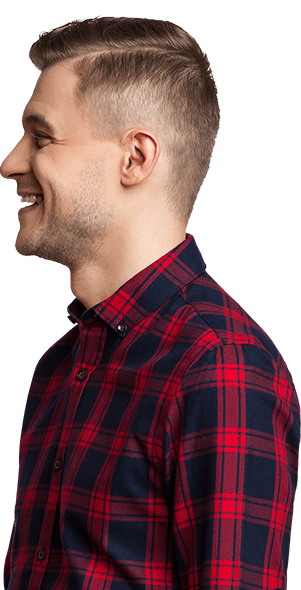 READY
to

SOFTWARE?

If you're still in doubt, we will help you find the answers you need.
Just contact us and let's software together!