Connectivity is not just another buzzword of the day. Whether we like it or not, we're surrounded by devices that communicate with each other. It's similar when it comes to the world of software development – components interact and 'talk to' each other and therefore enable building more complex solutions using these preset building blocks. And that's exactly what API is for, to facilitate this communication.
API (Application Program Interface) can be understood as a certain set of protocols, tools, code specifications and routines that are used to determine how software components should interact. It's an interface allowing communication between two (or more) programs, devices, data or services.
It can also be perceived as a type of contract to perform described actions when asked in specific ways. Other good metaphor is that API is a helpful waiter linking the restaurant table with the kitchen, communicating cooks what guests ordered and bringing it to them when ready – although the waiter himself is not preparing any food, without this link it would not be possible to have a meal, i.e. to cooperate and have a two-way conversation.
Custom API Development or using open API?
Thanks to API, two or more separate systems can work together and achieve results otherwise not within their reach. With this in mind, nowadays a good API is no longer nice-to-have, it's a must-have without which the app wouldn't be able to be properly developed and then used with engagement.
Each operating system, every website or application can have its own API set. Usually operating environments like Windows, Google Maps, Twitter, Facebook or Amazon provide APIs in order to facilitate writing apps by third-parties, but using their solutions. These public tools are called Open APIs, and you can access them without restrictions. There are more than 15 000 Open APIs out there!
Another type of API would be a Partner API, where specific permissions or licenses are needed to use them. Some APIs are also used internally, within certain organisations or companies, in order to improve their product and services. Other, such as composite APIs, combine different data and service APIs, running synchronously without a task request. All of them serve a very important role in communication and inter-linking.
Why API is so important?
There are two most important reasons why API is such a meaningful tool:
An abstraction of functionality between separate systems
Firstly, API is enabling abstraction of functionality between separate systems. What's particularly important, is the fact that as long as the specification of what API is delivering from the service provider of the consuming app is not being altered, the changes to the infrastructure behind this service will not be noticed by the apps relying on that API. Hence, it's a great way to decouple service from infrastructure and therefore APIs introduce a great deal of flexibility in the way services are offered.
Interaction between apps, systems, data and devices
Another reason for its importance is the way APIs facilitate interaction between apps, systems, data and devices. Thanks to that, it's possible to design a process of transmitting data and services in order to create connectivity that's now a building block of a modern software solutions. And that directly translates into valuable benefits.
The benefits of API integration
API brings a lot to the table, both to developers and the business.
Benefits for developers
Thanks to API it's much easier to build a robust software solution, as the components are provided upfront. With independent functionalities not relying on their respective implementations, it's possible to vary them without compromising each other. This translates into increased speed of development and a possibility to reuse complex, yet repetitive processes. Same with integration of backend data and applications, which thanks to API implementation are a piece of cake.
Benefits for the business
As API implementation is a direct productivity boost for the team and a great time-saver, programmers can focus on the most important aspects of each sprint, quickly delivering value to the business. Thus, it's a common tool used to expand business capabilities. APIs allow organisations to grow quicklier than ever before, reducing barriers and simply innovate faster. Who wouldn't want that?
The technology behind API services
When it comes to public APIs, the most popular and therefore commonly used are Web Service APIs, that use WWW addresses (say URLs) to provide access to services behind them. Here are the four most popular Web Service APIs:
Simple Object Access Protocol (SOAP)
SOAP uses proprietary XML as a data transferring format. It defines the structure of messages and communication methods. SOAP publishes a definition of its interface using Web Services Definition Language. It is driven by functions and has very strict rules and advanced security that have to be obeyed. It also requires more Bandwidth comparing to other solutions.
This protocol is a bit older and much simpler comparing to SOAP. In comparison to JSON-RPC, it introduces more security. It's mainly document-focused, allowing to use various types of data – text, numbers, charts, graphs, images etc.
JSON-RPC is a remote procedure call protocol written in JSON, a lightweight data-interchange format. Instead of using an XML format to transfer data, it uses JSON. Although it's purely data-focused, it supports only text and numbers and is known for being rather less secure. But if performance is your major goal, then it's the way to go, not to mention its simplicity and consistency.
Representational State Transfer (REST)
REST is not a protocol, it's a set of architectural principles driven by data, that have certain characteristics. It includes simple interfaces, rather easy to identify within the request resources. REST also allows manipulating these resources. Nevertheless, guidelines for using it are fairly loose and allow some flexibility for developers. Also, REST requires only minimum Bandwidth.
LET'S TALK like BROTHERS
From the first contact to fully developed and working software, we will share info with you to make sure everything is clear at every stage of the project.
The feedback loop we had with their team was helpful in the process of understanding what we were trying to accomplish and is critical to delivering good software. They had an impactful role in lifting our business off the ground. It was a pleasure to work with them. Their company slogan "work like brothers" is true. The owners are both friendly and empathetic.
Their key strength is that they listen, so if we have a problem, ASPER will come back with potential solutions and suggestions. They are quite proactive in their way of working with us, and we find it to be a valuable part of our overall team.
It's hard to find an agency with such an optimistic and passionate attitude. We were impressed with their knowledge. It was great that we could totally rely on their expertise and skills. We're really happy with the solutions ASPER recommended and the way they managed the whole project.
ASPER BROTHERS – your partner in API integration
API is a must-have link between systems and devices that brings plenty of benefits, no doubt about it. As it's crucial to both developers and the business, it's important to work on API implementation with
a partner that understands both of these worlds at the same time, and has what it takes to ensure connecting these dots.
At Asper Brothers we are aware of how significant impact on the business APIs has. At the end of the day, we're businessmen ourselves. Simultaneously, we're tech-savvy and are proficient when it comes to software development. Thanks to that, we facilitate harnessing the benefits of technology and bring value to the business.
Our strong work ethic combined with a culture of open communication are great additions to skills and experience you can tap into when cooperating with us.
Looking for a partner in API implementation? Look no more.
WE HELPED THEM
Behind every software, there's a person and a story
our

POLISH OFFICE

Our team of experienced software developers from the Warsaw, heart of Poland have all that it takes to turn your ideas into working solutions you will be proud of.

We're flexible in terms of cooperation models and will happily involve you at every stage of your software development, just the way you expect.
Jana Pankiewicza 1/3
00-696 Warsaw, Poland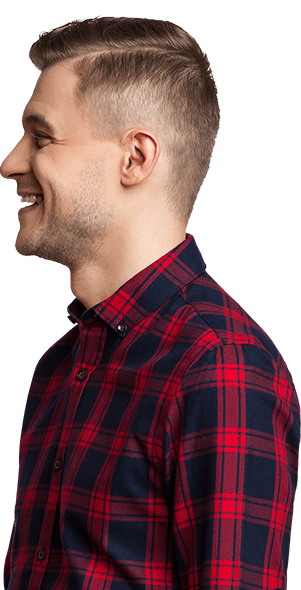 READY
to

SOFTWARE?

If you're still in doubt, we will help you find the answers you need.
Just contact us and let's software together!