Promodomo
Real Estate Valuation Software
7000000
Properties indexed in database
60
Number of tickets in Jira
3000
Number of slack messages exchanged
COUNTRY

THE NETHERLANDS

MAIN TECHNOLOGIES

PHP, Laravel, Python, Fastapi, Elasticsearch, Postgresql, AWS, Google Cloud.

INDUSTRY

REAL ESTATE, PROP TECH
The introduction
A group of young, energetic and real estate-savvy professionals embarked on a great idea for a tech disruption in the industry. A story of Promodomo, is a great example of how a great idea backed up with technology, trust and cooperation brings tangible benefits. But it wasn't all rainbows and unicorns all along!
Usually, business success stories start with a brilliant and often bold idea, based on a combination of a deep market understanding and creativity. Similarly, in this case, the team behind Promodomo understood that in the Netherlands there's a very high demand for real estate, but there are not enough good tools that would satisfy the need for property claims.
Having one of the best CTOs in the country, a brilliant Lead Data Scientist and a bunch of top-notch UX designers on board, the team decided to change the inflated housing market forever. That's how Promodomo was created, with the goal to create one database in the form of a cloud-based, online platform to find all properties in the country, including their corresponding value and status – sale, open for an offer, not for sale or maybe soon for sale.
The challenge
The challenge of making this idea come true was twofold.
Firstly, the team had to rethink the way the industry performed property valuations based on statistical models until now. Usually, it has been done manually, with the analysts sitting for hours over complex excel spreadsheets. It's a costly, time consuming and daunting tasks that needed to be remodeled.
It was also important to design how to make disconnected and separate huge databases of properties work together to combine a base of all properties in the Netherlands. Luckily, the team had enough experience and domain knowledge to tackle both these bits.
But here's where the other part of the challenge comes in – the delivery of a working software solution, that would back up all the business ideas and translate them into benefits and value. 
To achieve this result, initially, the team partnered up with a Dutch software agency. Unfortunately, it was very expensive and quickly turned out they needed a partner with appropriate technical competences to deliver the solution. Not to mention they created a technological debt in the project, blocking its future growth. 
The solution
At some point, the team realized their platform won't be that scalable and it's high time to find a new software development partner. They needed a Team as a Service provider who would be able to take over from the supplier to reach the next level. Promodomo was looking for a company bold enough not to be afraid to challenge the status quo, one that would bring appropriate skills and relevant experience on board. When looking for such a team to tackle these challenges, the team's paths crossed with ASPER BROTHERS.
After a standard process of selection, both organizations decided to kick-off with building a Proof of Concept, that would present the capabilities of ASPER BROTHERS' delivery.  Although the team certainly had concerns regarding partnering with another vendor and had a bad previous experience, the PoC built complete confidence the project is in the right hands.
The Process of Collaboration
As the previous supplier did not specialize in front-end solutions, building and managing project's documentation and performing tests, ASPER BROTHERS had to start with carefully mapping the current situation.
For a couple of initial weeks, the team had to restore good coding standards. As Promodomo was expecting particularly high standards of work, a part of the development team including the CTO of Promodomo visited our office to work together for some time and ensure it's truly value-adding.
'The team is a highly responsible and reliable partner.' Says Jorik Jol – Promodomo Director & Founder
The Results
As a result, the whole technological debt was made up, enabling the team to expand the capabilities of the portal. ASPER BROTHERS redesigned and implemented a new, cloud-based architecture of imports from different databases, added new features to the portal, built data management solutions, improved infrastructure and increased overall performance of the platform. As a result of what we did, a solution that is used for automated valuation models ('AVM'), was created.
Now, the platform combines data on more than 7 million properties across the Netherlands. It's able to perform AI/Machine Learning valuation of any given property in the country with one click and in less than 5 seconds. Its improved features create more engagement in the growing customer base and allow Promodomo to generate more high-value business.
And let's not forget about another great result of this project – a long-lasting relationship based on trust, mutual understanding and listening to each other, backed up by a feeling of being in this together. At the end of the day, both organizations foster a 'work hard, play hard' culture!
At ASPER BROTHERS, we believe that cooperation based on trust, experience, confidence, and creativity can directly translate into tangible results. Partnering up with Promodomo is a great example that our focus on brotherly approach and genuine interest in progress and results, combined with punctuality and high quality of work make us a responsible and reliable partners.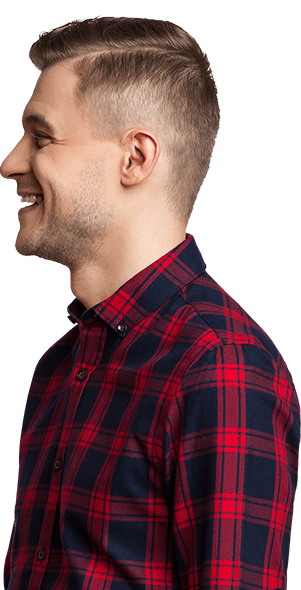 READY
to

SOFTWARE?

If you're still in doubt, we will help you find the answers you need.
Just contact us and let's software together!