HR Software Development
People are the most important. We help our partners to create applications that organize the work of teams.
HR software that people love
Software that supports human resources management should not only make people's work more organized. A well-thought-out and designed application is one that makes people work better and happier.

That's why in designing applications supporting these industries, we try to think in terms of usability and impact on people's everyday work. We implement the ideas of our customers, but based on the experience of cooperation with many companies - we suggest our own solutions that are worth implementing.
COMPLETED PROJECTS
Behind every software, there's a person and a story
HR
United States
Case Management Software for Nonprofits
Geared for non-profits, CaseMGR is a simple, affordable case tracking system that demonstrates who they serve, what they do and the impact they have. It is built on real [...]
View Case Study
HR
Australia
Reference App
XREF is an Australian company committed to pioneering positive change in the industries of HR and recruitment. They believe that behind every good hire, there must be a r [...]
View Case Study
HR
Germany
Accident Reporting Solution based on PWA
 The initial idea of the application was to allow to report accidents with their description and pictures/videos. Users should be able to add a comment with pictures/vid [...]
View Case Study
Software for HR support
Team management, efficient communication, and task delegation are priorities for every company. We create dedicated solutions that make people's work better organized. Thanks to this, companies grow faster and people get more satisfaction from their daily duties.
Talent Management
We create and integrate systems for employee recruitment, test tasks and interviews. We develop software for onboarding and supporting new employees in the company.
Benefits Management
Motivation systems can increase productivity in a company and improve efficiency. The right technology can make these processes more successful.
Performance indicators
Measuring the performance of the individual departments in a company is a daily reality for every manager. We provide software that makes this work more automatic.
Communication
Communication within and between teams is a factor that determines the effectiveness of task execution. We provide advanced platforms that improve communication.
Free Consultation
We work with companies from all over the world, in many sectors. Our experience allows us to advise the best solutions for your business.
LET'S TALK like BROTHERS
From the first contact to fully developed and working software, we will share info with you to make sure everything is clear at every stage of the project.
Consistent updates and their emphasis on taking care of their customers help make ASPER a top-notch vendor. Their communication is excellent and they really immerse themselves in the job.
Replacing a previous vendor, ASPER BROTHERS quickly demonstrated an in-depth working knowledge of the WordPress platform and its features. Maintaining simple and streamlined communication, they execute feature upgrades and resolve issues to continually improve the website. They challenged our assumptions and completed our goals with the quality we sought.
They've delivered everything they've promised and the work has been perfect. I've never worked with such a reliable team, so we're satisfied. They're reliable, proactive, and eager to produce quality code. When they make mistakes, they're honest. There have been several times where they point out suggestions for us to follow.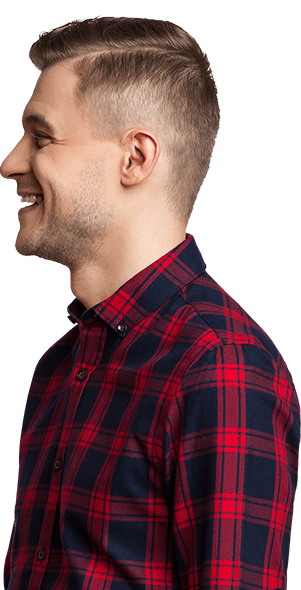 READY to SOFTWARE?
If you're still in doubt, we will help you find the answers you need.
Just contact us and let's software together!