Real Estate Software Development
We develop technologically advanced applications for the real estate industry.
We use AI and complex analysis of large data volumes.
Real Estate Development Solutions
The real estate industry is very demanding. Not only because it concerns an extremely important area of life - our apartments, offices, commercial properties. It is demanding because it is constantly changing. And technology has made it change even faster.

We have experience of working with real estate companies from all over the world. We have developed advanced applications for automated valuation models, but we also develop applications for better property management or support the sales and rental process.

We believe that the combination of real estate with technology - PropTech, is a branch that opens up completely new business opportunities for our partners from around the world.
COMPLETED PROJECTS
Behind every software, there's a person and a story
Real Estate
UAE
Real Estate Appraisal
Vetted Property is a web portal and a combination of different tools and technologies that support real estate investment processes. At the core of the solution sits a cu [...]
View Case Study
Real Estate
Netherlands
Real Estate Valuation Software
A group of young, energetic and real estate-savvy professionals embarked on a great idea for tech disruption in the industry. A story of Promodomo is a great example of h [...]
View Case Study
Real Estate
Poland
CRM for Real Estate
Warsaw Real Estate Brokers Association unite professionals focused on the Polish real estate industry standards improvement. They attend trainings and workshops to improv [...]
View Case Study
Innovative solutions for real estate companies
PropTech is today a very fast-growing sector of the real estate market. The technology improves the processes of valuation and property management, but also increases the comfort of property users. We provide innovative solutions based on AI and Big Data.
Automated Valuation
Automated property valuation allows you to accelerate processes and make better and faster decisions.
AI based Apps
Artificial intelligence is a solution that we use in many industries, but in the real estate sector it works extremely well.
Smart House Apps
Smart House elements today are improvements that are expected by customers all over the world. Dedicated solutions allow to better fit the needs of consumers.
Business Intelligence
Managing companies in the real estate sector requires adequate processing of large data sets. Decision making can be more efficient with the right software.
Free Consultation
We work with companies from all over the world, in many sectors. Our experience allows us to advise the best solutions for your business.
LET'S TALK like BROTHERS
From the first contact to fully developed and working software, we will share info with you to make sure everything is clear at every stage of the project.
Their key strength is that they listen, so if we have a problem, ASPER will come back with potential solutions. They are proactive in their way of working with us, and we find it to be a valuable part of our overall team.
It's hard to find an agency with such an optimistic and passionate attitude. We were impressed with their knowledge. It was great that we could totally rely on their expertise and skills. We're really happy with the solutions ASPER recommended and the way they managed the whole project.
They had an impactful role in lifting our business off the ground. It was a pleasure to work with them. Their company slogan "work like brothers" is true. The owners are both friendly and empathetic.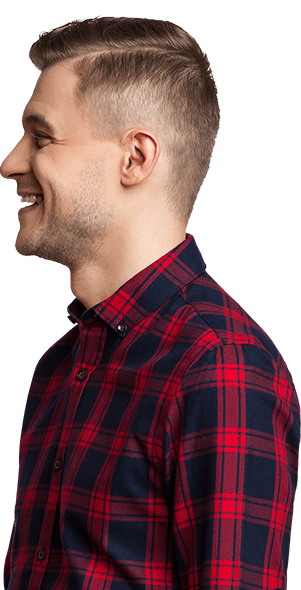 READY to SOFTWARE?
If you're still in doubt, we will help you find the answers you need.
Just contact us and let's software together!