Video Streaming App Development
Dedicated solutions for video publishing
COMPLETED PROJECTS
Behind every software, there's a person and a story
Video
UK
Reading festival events streamed online
The main goal of this project was to prepare a completely new platform enabling paid access to audio and video materials. Additionally, according to the requirements, use [...]
View Case Study
Video publishing platforms
Users consume more and more video content. This includes entertainment content as well as educational and professional content. Video is also becoming increasingly common in professional communication. We create platforms and dedicated applications that are based on video solutions.
Live Streaming
Delivering online video content in real time must be reliable and offer additional features for interaction with the audience. We create advanced online streaming solutions.
Video on Demand Streaming
VOD is not only films and series, but also educational and training materials. We create and integrate VOD platforms, which allow to manage paid access to content.
Video Conferencing
Video solutions in business today are a must. We create solutions for video conferences and integrate them with the entire company infrastructure.
Integrating external platforms
It is not always necessary to create a completely dedicated solution. We integrate platforms with available and proven video solution providers.
Free Consultation
We work with companies from all over the world, in many sectors. Our experience allows us to advise the best solutions for your business.
LET'S TALK like BROTHERS
From the first contact to fully developed and working software, we will share info with you to make sure everything is clear at every stage of the project.
They had an impactful role in lifting our business off the ground. It was a pleasure to work with them. Their company slogan "work like brothers" is true. The owners are both friendly and empathetic.
It's hard to find an agency with such an optimistic and passionate attitude. We were impressed with their knowledge. It was great that we could totally rely on their expertise and skills. We're really happy with the solutions ASPER recommended and the way they managed the whole project.
Their key strength is that they listen, so if we have a problem, ASPER will come back with potential solutions. They are proactive in their way of working with us, and we find it to be a valuable part of our overall team.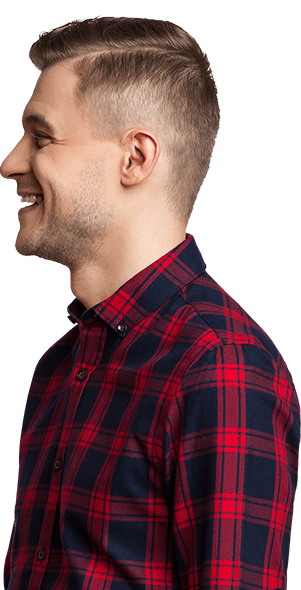 READY to SOFTWARE?
If you're still in doubt, we will help you find the answers you need.
Just contact us and let's software together!