LET'S TALK like BROTHERS
Over the years, we have run online businesses on our own and helped build many platforms for our clients.
We know what to do and how to do it to create a useful product and a profitable business.
ASPER BROTHERS creates value for our growing customer base. Since the platform is our core, the team's improvements and added features have greatly benefited our company. The team is a highly responsible and reliable partner.
The team delivered a great application that's lightweight and fast. We didn't have to waste time pitching ideas back and forth. They built what we requested and added their expertise when applicable.
They've delivered everything they've promised and the work has been perfect. I've never worked with such a reliable team, so we're satisfied. They're reliable, proactive, and eager to produce quality code. When they make mistakes, they're honest. There have been several times where they point out suggestions for us to follow.
They had an impactful role in lifting our business off the ground. It was a pleasure to work with them. Their company slogan "work like brothers" is true. The owners are both friendly and empathetic.
ASPER BROTHERS worked collaboratively with us throughout our project. The process was really well structured for both non-technical and technical staff and kept us up to date on project progression. It was great to access this much expertise and experience in one place in such a simple way.
Their key strength is that they listen, so if we have a problem, ASPER will come back with potential solutions. They are proactive in their way of working with us, and we find it to be a valuable part of our overall team.
ASPER BROTHERS delivered the MVP on time according to our expectation of quality. We've had an excellent experience working with their team. They're highly professional and have provided valuable advice.
We are

ASPER BROTHERS

We help Founders deliver innovative products across all sectors using an elite technical team led by a group of startup veterans.

We help ideate & evaluate your vision to design, build, scale and maintain your web or mobile product from scratch, up to market fit and traction. We are present in London, Dallas, and Warsaw, on a mission to bring Trust & Flexibility to Software Projects.

ASPER BROTHERS is co-founded by the Jackowski brothers. They built & scaled a very successful image hosting website when they were teenagers in 2007. A few more online ventures followed. Since 2014, they have served founders worldwide with their 35+ strong tech team to build and scale tech products.
Trusted by Founders Worldwide
We bring a wealth of startup and product development experience
to make you confident about the success of your product.
Software Development based on Trust
Not only do we create technology solutions but also closely participate in the business development of companies worldwide. This is both a great joy and a great responsibility. Thus, we believe shared success should start with Trust.
Core Values at ASPER BROTHERS are:
Excellent communication (we're proactive, open, prompt, transparent, and frequent)
Honesty (we keep our word, and we're non-opportunistic)
Competences (knowledge, experience, and domain abilities)
Reliability (completing tasks consistently and reliably)
Orderliness and discipline of work (organized work order)
Let's have a call
ASPER BROTHERS know-how
We share our knowledge on digital product development
to help you overcome challenges and rise to new heights.
SERVICES and TECHNOLOGIES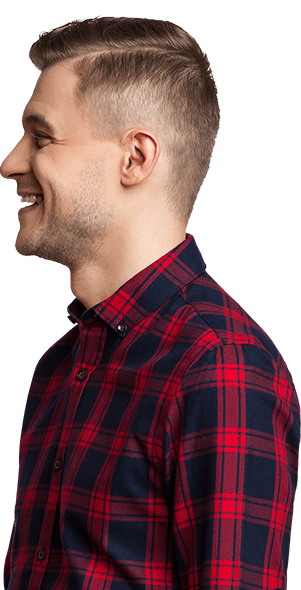 READY to SOFTWARE?
We will help you find the answers you need if you're still in doubt.
Just contact us, and Let's Software together!