WE brought fresh
ideas to
THEM
WE HELPED THEM
Behind every software, there's a person and a story
ALL
Ecommerce
Real Estate
HR
Fintech
Automotive
HR
Australia
XREF is an Australian company committed to pioneering positive change in the industries of HR and recruitment. They believe that behind every good hire, there must be a r...
View Case Study
Real Estate
Netherlands
A group of young, energetic and real estate-savvy professionals embarked on a great idea for tech disruption in the industry. A story of Promodomo is a great example of h...
View Case Study
Ecommerce
Hong Kong
PackMojo became our client after the recommendation of their UX Agency - Kalibre Digital. The co-founders, Wendy (mentioned on the Asia's 30 before 30 list by Forbes) a...
View Case Study
HR
Germany
 The initial idea of the application was to allow to report accidents with their description and pictures/videos. Users should be able to add a comment with pictures/vid...
View Case Study
HR
United Kingdom
Latent Path is focused on gathering feedback and evidence around a wider set of objectives and skills through the apprenticeship. The tool offers training organizations ...
View Case Study
Automotive
Indonesia
The idea behind the project was to build applications as solutions for individual customers who need to quickly and effortlessly buy a used car, as well as for used car d...
View Case Study
HR
United States
Geared for non-profits, CaseMGR is a simple, affordable case tracking system that demonstrates who they serve, what they do and the impact they have. It is built on real ...
View Case Study
Ecommerce
Poland
Wisent is an application created for Polish clients operating in India. The application is designed to promote samples (test products, e.g. Dilmah tea) of the producers w...
View Case Study
Ecommerce
Poland
Homedi helps people to enjoy massage & physiotherapy services easily. We made it possible. Homedi offer includes various types of massages and physiotherapy treatments t...
View Case Study
Filter by technologies:
ALL
Laravel
Symfony
Vue js
Python
AWS
MySQL
Wordpress
LET'S TALK like BROTHERS
From the first contact to fully developed and working software, we will share info with you to make sure everything is clear at every stage of the project.
Their key strength is that they listen, so if we have a problem, ASPER will come back with potential solutions and suggestions. They are quite proactive in their way of working with us, and we find it to be a valuable part of our overall team.
It's hard to find an agency with such an optimistic and passionate attitude. We were impressed with their knowledge. It was great that we could totally rely on their expertise and skills. We're really happy with the solutions ASPER recommended and the way they managed the whole project.
The feedback loop we had with their team was helpful in the process of understanding what we were trying to accomplish and is critical to delivering good software. They had an impactful role in lifting our business off the ground. It was a pleasure to work with them. Their company slogan "work like brothers" is true. The owners are both friendly and empathetic.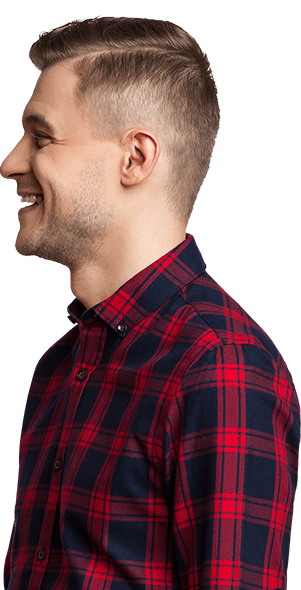 READY to SOFTWARE?
If you're still in doubt, we will help you find the answers you need.
Just contact us and let's software together!