Healthcare Software Development
Healthcare support applications.
Technology that assists patients
Applications close to the patient
In health care, the most important relationship is between patient and doctor. However, in today's world, these communications can be significantly improved by using technology.

We create and integrate solutions that provide physicians and patients with more information about their health and help them communicate, store, and process health information. The right software can improve the lives of many people around the world. We participate in this process.
COMPLETED PROJECTS
Behind every software, there's a person and a story
Healthcare
UK
Communication App for Health Care
Untangle supports its users with a variety of services – from finding the right therapist to managing late bills and writing Wills. In order to do that, they use an app [...]
View Case Study
Healthcare
UK
Unpaid Carers Community Platform
We created a PWA app that allows members of the unpaid carers community to communicate and support each other. The app and newsletter of Mobilise is full of tips and tric [...]
View Case Study
Custom Healthcare Software
In cooperation with companies from the medical sector we provide dedicated solutions that serve patients and medical workers. We pay great attention to the safety and reliability of the technology used.
Medical Practice Management
We create systems to manage the patient base and support medical services. We protect data and ensure communication between patient and doctor.
Patient Care
We provide comprehensive solutions for remote monitoring of patient's health, which help to make decisions about treatment plans.
Telemedicine Software Development
We create and integrate platforms for remote medical services. These applications facilitate quick contact with the doctor.
IoT Healthcare Software
We create software for medical devices that require network access and generate the medical information needed by patients and doctors.
Free Consultation
We work with companies from all over the world, in many sectors. Our experience allows us to advise the best solutions for your business.
LET'S TALK like BROTHERS
From the first contact to fully developed and working software, we will share info with you to make sure everything is clear at every stage of the project.
They had an impactful role in lifting our business off the ground. It was a pleasure to work with them. Their company slogan "work like brothers" is true. The owners are both friendly and empathetic.
It's hard to find an agency with such an optimistic and passionate attitude. We were impressed with their knowledge. It was great that we could totally rely on their expertise and skills. We're really happy with the solutions ASPER recommended and the way they managed the whole project.
Their key strength is that they listen, so if we have a problem, ASPER will come back with potential solutions. They are proactive in their way of working with us, and we find it to be a valuable part of our overall team.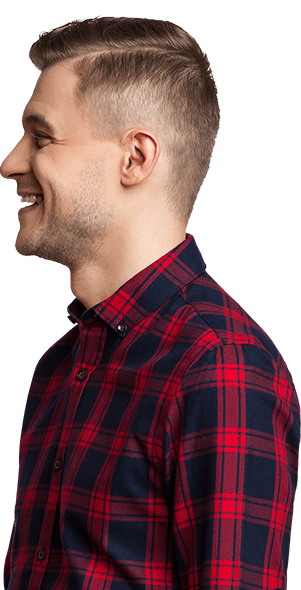 READY to SOFTWARE?
If you're still in doubt, we will help you find the answers you need.
Just contact us and let's software together!