Automotive Software Development
Engineering for automotive companies that are already implementing the solutions of the future.
Tailored automotive solutions
The automotive industry is not only about car manufacturing and servicing. It is often a service to make the transportation of people and goods available, also through sharing economies.

We carry out projects for automotive companies all over the world. Therefore, we know the realities of local markets and are able to advise the best solutions to achieve specific business objectives.
COMPLETED PROJECTS
Behind every software, there's a person and a story
Automotive
Indonesia
Car Valuation Software
The idea behind the project was to build applications as solutions for individual customers who need to quickly and effortlessly buy a used car, as well as for used car d [...]
View Case Study
Dedicated software for automotive companies
We create solutions for companies from the automotive sector. We build applications, implement software and integrate systems. We rely on proven technology, also based on AI and Big Data.
Human Machine Interface
Communication with car software to an increasingly important element. We create friendly voice and visual interfaces.
Navigation & Mapping
Navigation is also a solution that goes beyond the maps themselves, often using additional, external services. We integrate navigation systems and provide dedicated solutions.
Cloud & DevOps
We build and operate a technical infrastructure to support drivers and industry companies.
Automotive Big Data
5G and growing datasets make fast processing of large volumes of data a key element of most applications.
Free Consultation
We work with companies from all over the world, in many sectors. Our experience allows us to advise the best solutions for your business.
LET'S TALK like BROTHERS
From the first contact to fully developed and working software, we will share info with you to make sure everything is clear at every stage of the project.
Their key strength is that they listen, so if we have a problem, ASPER will come back with potential solutions. They are proactive in their way of working with us, and we find it to be a valuable part of our overall team.
It's hard to find an agency with such an optimistic and passionate attitude. We were impressed with their knowledge. It was great that we could totally rely on their expertise and skills. We're really happy with the solutions ASPER recommended and the way they managed the whole project.
They had an impactful role in lifting our business off the ground. It was a pleasure to work with them. Their company slogan "work like brothers" is true. The owners are both friendly and empathetic.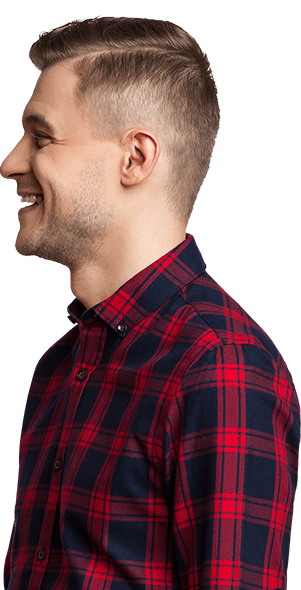 READY to SOFTWARE?
If you're still in doubt, we will help you find the answers you need.
Just contact us and let's software together!