+35
professionals in the team
Trust & flexibility in software projects
Our experience goes well beyond technical expertise. Having worked with startups from around the world, we've become experts in adapting to the ever-changing requirements and building solid relationships founded on mutual understanding. While we provide technology solutions, our ultimate aim is to assist our partners in achieving their business goals. We believe that transparency and mutual trust are the foundation of effective cooperation.
Meet our Leaders
Our team brings together diverse competencies, but the values we share are common. We believe that teamwork and mutual support are key in solving any challenge.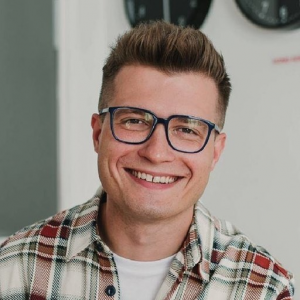 Pawel Jackowski
CEO
Pawel cares about the dynamic and safe growth of the company. His understanding of formal and financial issues streamlines internal processes but is also extremely useful in supporting our clients. His analytical insight allows him to make optimal decisions and effectively plan new areas of our business activity.
Mike Jackowski
COO
Mike understands the industry and all its areas like very few others. He is well-versed in technical and marketing matters, which makes him a great advisor in developing startups. He gives space to teams to operate independently. However, when necessary, he makes course corrections to projects through properly asked questions. He is known for his extraordinary work ethic.
Aleksandra Jakubiak
Process Lead
Ola is responsible for building teams to handle projects at our clients' companies. Her experience working with engineers allows her to create teams that complement each other and, as a sum give the best possible competence. Her power is the ability to combine project needs with finding the right people to execute those needs.
Mariusz Interewicz
Head of SEO
Mariusz is responsible for the SEO department. He takes care of both the visibility of our site and our clients' sites. He pays close attention to the technical aspects of SEO and page performance but knows that the basis is valuable content and keeping the user's attention. In his work, he focuses on the details, as they often make a difference.
Magdalena Pokrzywa
HR Manager
Magda oversees and develops the company's hiring processes. She also makes sure that every person in the company feels comfortable and has the best possible conditions for effective and rewarding work. Magda creates and spreads a culture of mutual assistance and knowledge exchange. This is what makes our projects go so smoothly.
Core Values
We firmly believe that internal and external cooperation can be effective, ethical, and satisfying for all parties. That's why we hold ourselves accountable to the following rules:
Mutual trust
Successful collaboration begins with building a trusting relationship, founded upon reliable communication, honesty, and competency. This creates an atmosphere of complete transparency, enabling both parties to openly communicate the successes and challenges arising throughout the development process of digital products.

Excellent communication
As an international team, we communicate both internally and externally in English. However, we understand that language skills alone are not enough. That's why we prioritize consistent and frequent communication to keep all stakeholders up to date and ensure maximum flexibility.

Competences
As a technology company, we recognize the critical role of our engineering team in delivering exceptional products. However, we also understand that technical expertise alone may not suffice. That's why we build our teams by combining individuals with diverse competencies and skillsets that complement each other in order to deliver unparalleled value to our clients.

Reliability
Business is all about executing plans, and we understand that our clients expect us to deliver projects on agreed terms. This responsibility motivates us in our daily work, and we take pride in being recommended by our clients to other companies. We believe that the software we develop is the best way to demonstrate our reliability.

Discipline of work
We follow the SCRUM framework and meticulously plan and organize each activity. Our transparent reporting of project hours ensures clarity, and discipline is essential for complex projects with large teams. This approach ensures that every team member knows their specific responsibilities and performs their tasks effectively.
The art of providing usable intermediate stages
In traditional product development, most of the resources are dedicated to the initial stages of the project, leaving insufficient time and resources for continuous improvement. This often results in slow progress towards success.
By investing our energy into smaller iterative project steps, we can better understand the customer's expectations and continuously increase success through efficient optimizations.
Our Commitment - Fast & Agile
We will transform your vision & business requirements into thoughtful, well-designed solutions.
We quickly understand the big picture, examine critical requirements through prototyping, and adopt these insights to create the final concept.
Our agile methods, which include "fail fast and cheap," allow us to deliver functional MVPs that are iteratively improved.
Learn about the history of successful cooperation with companies from around the world.
How does it feel to work with us?

BROTHERLY.

From the very beginning of the project, we focus on mutual understanding and respect.
See what our wonderful business partners say about us.
Consistent updates and their emphasis on taking care of their customers help make ASPER a top-notch vendor. Their communication is excellent and they really immerse themselves in the job.
They had an impactful role in lifting our business off the ground. It was a pleasure to work with them. Their company slogan "work like brothers" is true. The owners are both friendly and empathetic.
The team delivered a great application that's lightweight and fast. We didn't have to waste time pitching ideas back and forth. They built what we requested and added their expertise when applicable.
We share our knowledge on digital products development
to make you overcome challenges and rise to heights.
Poland
Jana Pankiewicza 1/6
00-696 Warsaw
Poland
United Kingdom
20-22 Wenlock Road
N1 7GU London
United Kingdom
United States
505 Main Street, Fort Worth
Dallas, TX TX76102
US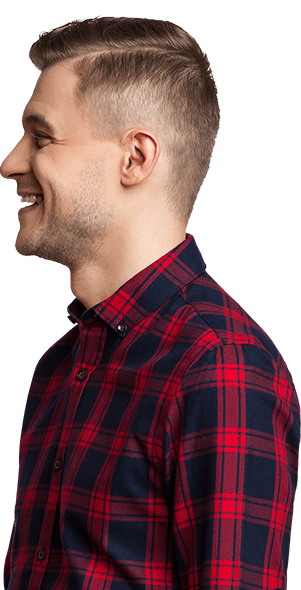 READY
to

SOFTWARE?

If you're still in doubt, we will help you find the answers you need.
Just contact us and let's software together!