Software Web Development with Python
Did you know that Python is one of the most popular programming languages in the world, ranked always top 3 in most important rankings? There's a reason! This open-source, general-purpose scripting language with simple and readable syntax is just loved by both the tech and business side of modern organizations. Read on to find out why!
According to python.org, it's an interpreted, object-oriented, high-level language with dynamic semantics and built-in data structures, ideal for Rapid Application Development, for scripting, or as a connector of other various components. It's popular thanks to its simplicity, readability, and ease of learning. As it favors program modularity and code reuse, Python reduces the time and costs of development.
Why python can fit to a project in your Company?
Increased productivity is only one of the reasons to fall in love with Python. But there's so much more!
Python optimizes the efficiency of developers, allowing them to code easier, smoother and faster – both regarding desktop and web applications.
There's plenty of robust Python tools, libraries, frameworks and modules that are proven in action, so you can add features without writing additional code. There's just no need to reinvent the wheel.
Python has a great community supporting with wikis, tutorials and guides. No questions are left unanswered.
Thanks to its simple and clear, english-like syntax, the code is easy to read, review and maintain effortlessly. Not to mention it significantly facilitates data analysis and visualization.
Python supports multiple programming paradigms and is compatible with major platforms and systems.
Python is also great for security and quality, as it introduces Test Driven Development approach so that you can code and test simultaneously.
No wonder Python is often the first choice for software development when it comes to both programmers and the business!
What is Python used for?
Python is one of the trendiest programming language recently and it with giants such as YouTube, Instagram, Reddit, Google or Spotify on board, it continues to gain grounds. It's already used literally everywhere, but let's just name few examples:
Machine Learning
No one would argue that Python is at the forefront of today's Machine Learning – it's definitely the most popular ML language. It's due to several reasons. Python has a precise and efficient syntax, which makes it rather a low entry language. It also works well with other languages, but most importantly, Python has great support of open-source libraries.
As the tools are there, tested, reliable and robust, Python notably shortens the development process regarding all sorts of Machine Learning, including supervised, unsupervised and reinforcement learning. Great support of engaged community further assists the job.
Working with data
Modern businesses must know how to take advantage of large datasets they possess, in order to derive meaningful insights and add extra value. In this case, Python is great for managing and organizing complex data and particularly well handles data-heavy systems, such as in IoT for example. All that makes it top language for data science.
Web development
Python is good for literally any project, as it is supported and extended with many handy libraries and practical frameworks. With great tools available, it allows building apps where performance is crucial and where there's a need to present tangible results quickly. Since Python is embeddable and expandable, it's great for systems where different specialized microservices must work together.
LET'S TALK like BROTHERS
From the first contact to fully developed and working software, we will share info with you to make sure everything is clear at every stage of the project.
The feedback loop we had with their team was helpful in the process of understanding what we were trying to accomplish and is critical to delivering good software. They had an impactful role in lifting our business off the ground. It was a pleasure to work with them. Their company slogan "work like brothers" is true. The owners are both friendly and empathetic.
Their key strength is that they listen, so if we have a problem, ASPER will come back with potential solutions and suggestions. They are quite proactive in their way of working with us, and we find it to be a valuable part of our overall team.
It's hard to find an agency with such an optimistic and passionate attitude. We were impressed with their knowledge. It was great that we could totally rely on their expertise and skills. We're really happy with the solutions ASPER recommended and the way they managed the whole project.
Best Python frameworks
Python is building its name on libraries and frameworks. There's a myriad of them, but Django and Flask are the most crucial to be aware of.
Django
With almost 45 000 stars on GitHub, it's the most popular Python framework, known as 'the web framework for perfectionists with deadlines'. Django is a high-level all-in-one toolset to build web apps in a single package. If you're looking for clean design and rather a standard set of features, Django will give you the momentum and allow to skip most of the initial steps of development. It's free, open-source, fast, secure and comprehensive.
Flask
Python is often used when there are many different microservices involved, or when there's a need to join some libraries together. Flask is just the right type of glue to perform these tasks. It's a Python web framework, which has a relatively small core, but favours the easy-to-extend approach and philosophy. With Flask it's easy to add services and features step by step, should you need it.
ASPER BROTHERS – your partner in Python Services
Python is a great programming language. It requires less code, time, and effort to achieve outstanding results, but in order to tap into this pool of Python benefits, you need a partner in code.
At ASPER BROTHERS, we know how to make use of Python to create reliable, scalable, intuitive, first-class web apps and microservices. We represent just the right combination of experience, expertise, open-mindedness, and can-do attitude. If you're looking for cutting-edge Python developers, look no more!
WE HELPED THEM
Behind every software, there's a person and a story
our

POLISH OFFICE

Our team of experienced software developers from the Warsaw, heart of Poland have all that it takes to turn your ideas into working solutions you will be proud of.

We're flexible in terms of cooperation models and will happily involve you at every stage of your software development, just the way you expect.
Jana Pankiewicza 1/3
00-696 Warsaw, Poland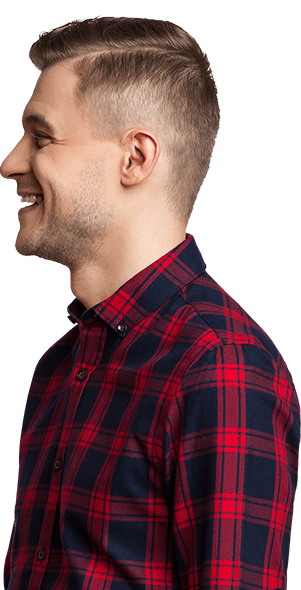 READY
to

SOFTWARE?

If you're still in doubt, we will help you find the answers you need.
Just contact us and let's software together!