Big Data Services
At AsperBrothers, we are experts in making data work for you. No matter if you are looking for predictive analytics or just a way to approach data storage or managed services, we are ready to help you with our expertise on the matter.
Big Data Analytics
With our big data analytics services, companies can gain actionable insights into their processes and customer satisfaction. Manufacturing data can serve as a source of information for optimization processes, and data-fueled risk management can significantly increase the success rate for new endeavors.
Big Data Consulting
There is no data analytics without the raw data. But let's face it, to get valuable insights from the data employing the right big data tools is necessary. Our big data consulting services help companies get the most out of the data lakes.
Big Data Implementation
Data science is theoretical. While it's essential to determine the right use for data in the organization, we believe it's the practice that counts. With our big data engineering, you can be sure your big data ecosystem works to your advantage.
Big Data AI
Do you feel like you need more advanced analytics and data management? We are more than happy to build a dedicated AI-powered solution to get the most of your big data. Artificial intelligence and machine learning can be beneficial in analyzing data and providing insights.
Free Consultation
We advise not only on the choice of technology but also business issues and strategies related to software development.
Let's make a short phone or video call, listen to your needs, and advise the best solutions.
The Process of Big Data Services Implementation
Every big data project consists of a few key elements. Here is the overview of the process of big data services implementation we follow at Asper Brothers.
Defining the Business Goal
The ultimate goal of implementing a big data solution is to obtain a valuable business outcome. That's why the defining a business goal is the first and crucial step of the implementation process. Big data strategy is created to serve the business needs. It can focus on anything from identifying business opportunities to arriving at the enhanced decision-making process.
Defining Data Sources and Data Format
The second part of the process is tightly connected to the first one. Depending on the business needs, the team needs to adjust the set of data to be processed. They need to decide on the data sources and data ingestion processes. There is no need to collect and store all your data, only those that matter.
Database and Data Processing Preparation
Once the decision is made about which sources to use and how to store the data, it's time to prepare the actual data processing. This is the moment for making database choices and deciding on batch processing and data pipelines. It's also the time to talk about data access and data security within the organization.
Data Collection
At this stage, the data warehouse is built that serves as the foundation for the entire big data management system. Data in the warehouse sometimes need additional cleansing to ensure data quality. It's important to remember that, unlike the data lake, the warehouse only contains structured data.
Data Analysis
The data analysis step is where the big data magic happens. At this stage, the algorithms written by data scientists transform data sets into actionable insights, statistical models, predictions, and knowledge. While big data engineering is a powerful tool, it is of vast importance that it isn't misused. That's why all big data systems have to implement the proper data governance policies and access controls.
Process Optimization and Business Integration
Analyzing big data is a challenging endeavor. That's why there is a final step in the implementation process. It allows the engineers to look again at the system they've built. Does it serve its purpose? Are the data generated properly? Does the system require adjustments? When everything works just fine. It's time to integrate the big data services into the client's systems.
Our Models of Cooperation
Implementing big data technologies into the business model is a challenge. Though the gains are obvious, many organizations fear the process. The best way to reduce the friction in deciding to finally take advantage of data science is to find a reliable partner.
Full Product Design & Development
In this model, our data management team takes care of the implementation from A to Z. They design processes to match the desired outcome, conduct necessary research, implement the solution, and tweak it to get the best out of the processed data. The client doesn't have to know anything about real-time data processing or data pipeline. They only need to know their organization.
Staff Augmentation
In the staff augmentation model, our engineers join their forces with the existing team. Apart from helping the team move faster, they offer their newcomer perspective on existing solutions. We make sure that our engineers are experienced specialists with exceptional soft skills, making them a perfect addition to any project.
Dedicated Team Outsourcing
Finding engineers for big data projects might be a challenge. For clients who have their big data solutions already designed and are only looking for software engineers to implement them, we offer the outsourcing of a dedicated team. Our data scientists have hands-on experience working with different data sets and systems.
Learn about the history of successful cooperation with companies from around the world.
How does it feel to work with us?

BROTHERLY.

From the very beginning of the project, we focus on mutual understanding and respect.
See what our wonderful business partners say about us.
Consistent updates and their emphasis on taking care of their customers help make ASPER a top-notch vendor. Their communication is excellent and they really immerse themselves in the job.
They've delivered everything they've promised and the work has been perfect. I've never worked with such a reliable team, so we're satisfied. They're reliable, proactive, and eager to produce quality code. When they make mistakes, they're honest. There have been several times where they point out suggestions for us to follow.
They had an impactful role in lifting our business off the ground. It was a pleasure to work with them. Their company slogan "work like brothers" is true. The owners are both friendly and empathetic.
Industries That Can Benefit From Data Science
When implemented right and ensuring regulatory compliance, big data services are a powerful tool in moving towards information-based management practices and adjusting to new challenges in different markets. Some industries can especially benefit from big data services.
Financial Services
Big data analytics services for finance are not only about inventing new services or adjusting the offer to the market needs. It's also about detecting possible fraud patterns and performing real-time analytics for the best investments. In finance, real-time data is what really matters.
Retail and eCommerce
Big data solutions for retail and eCommerce are all about customers. Artificial intelligence and machine learning can be used as a part of a larger infrastructure for personalization and providing an omnichannel experience. Data assets in retail are primarily about understanding customers' behavior.
Healthcare
Healthcare and big data seem like natural partners. Big data tools can be used to analyze patients' records, clinical tests, and potential treatments. Also, medical IoT data can result in potential powerful data assets. However, in healthcare, data governance is of utmost importance.
Marketing
Modern marketing should be based on data. And the better the data quality, the better outcome of marketing campaigns. When presented with the right data assets, marketing departments can achieve what was unbelievable just a few years back.
Insurance
Insurance is another industry where data security is crucial. However, the right data strategy followed by big data engineering can provide extremely valuable insights for insurance companies. Data science doesn't lie when it comes to predictions and trends.
Education
Big data in education is a research tool of all time. With the right data quality and machine learning processes, educators can arrive at conclusions no one had even suspected. Outside of academia, students can benefit from innovative approaches based on extensive data study.
Why ASPER BROTHERS?
Cooperation Focused on Business Goals and Open Communication
When choosing big data consulting services provider, it's crucial to have complete confidence in the engineering partner. We believe this confidence is built on open communication. No matter if you want to create a bespoke data system or purchase data as a service. At Asper Brothers, we believe in a business-driven approach.
Over 12 Years of Experience
During over 12 years of market experience, we've had the occasion to face many big data challenges. You can benefit from our experience with data quality management, google cloud, infrastructure management, and more. We are familiar with building a data service that exactly matches your business requirements.
Boost Big Data by AI and Machine Learning Know-How
The commercial use of artificial intelligence and machine learning is a relatively new phenomenon. Yet, we understood their potential for our clients from the early days. That's why we hire and train engineers that are specialists in the field. We believe AI and machine learning are the best tools to turn data lakes into structured information.
Technologies Related to Big Data Ecosystem
Apache Spark
Apache Spark is an open-source unified analytics engine for large-scale data processing. Spark started as a project of the University of California, Berkeley's AMPLab in 2009. In 2012 it was donated to Apache Software Foundation and remains one of the most active open source big data projects.
Rapid Miner
RapidMiner is a data science software platform. It provides an integrated environment for data preparation, machine learning, deep learning, text mining, and predictive analytics. It is used in all kinds of domains that can benefit from big data, both commercial and non-profit.
MongoDB
MongoDB is a source-available cross-platform document-oriented database program. It allows for building scalable and affordable data services for all kinds of purposes. It offers a set of solutions to simplify the process of development.
Elasticsearch
Elasticsearch is a search engine based on the Lucene library. It offers clients in many most popular programming languages. It is now the most popular enterprise search engine incorporated into many big data solutions.
Splunk
Splunk is software that helps capture, index, and correlate real-time data in a searchable repository. Once the data is captured, it can be presented in accessible formats like graphs, reports, alerts, dashboards, and visualizations.
Tableau
Tableau is a set of software products created focusing on business intelligence. Tableau products query relational databases, online analytical processing cubes, cloud databases, and spreadsheets to generate graph-type data visualizations. The software can also extract, store, and retrieve data from an in-memory data engine.
a solid dose of knowledge on Big Data and AI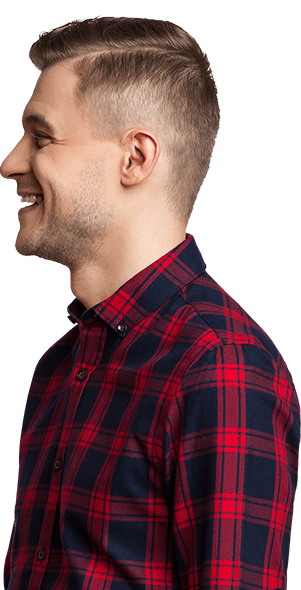 READY
to

SOFTWARE?

If you're still in doubt, we will help you find the answers you need.
Just contact us and let's software together!