Cloud-based Software Services
Did you know that different public cloud providers offer more than 200 cloud technology-related services each? With this amount of options, things might get tricky quite quickly, and the more you get into it, and the more complicated the cloud environment can become. Luckily, ASPER BROTHERS will expertly guide you through this maze with our core cloud-based services.
Cloud-based App Development
If you're looking for an application that will be hosted and running in the public or private Cloud, you have to work towards this direction from the very first day. Developing a cloud-based app is our bread and butter. We understand that cloud-native development is a trend you have to stay on top of to achieve a competitive business advantage.
Cloud Infrastructure Management
Cloud solutions are leveraging technologies that require proper infrastructure management. Having a local device is a different cup of tea compared to using data centres of cloud service vendors. You definitely can benefit from services related to managing the scalability and flexibility of cloud technologies.
Cloud Migration & Integration
Migrating to the Cloud and integrating various solutions of different cloud vendors is one of the most popular cloud services. Cloud migration is often a hard nut to crack as you have to think through, plan and execute a complex project – for that to happen, you'll need experienced cloud developers and architects on board.
Cloud Support and Maintenance
Even though your cloud application is already up and running, it doesn't mean the application development work is done. Nothing further from the truth! The specificity of cloud apps requires constant maintenance and support to make sure it leverages the scale of the infrastructure accordingly, optimizing your budget and increasing efficiency.
Free Consultation
We advise not only on the choice of technology but also business issues and strategies related to new software development.
Let's make a short phone or video call, listen to your needs, and advise the best solutions.
The Main Benefits of Cloud Applications
According to current demand, cloud computing allows cloud-based applications to function in remote data centres and at scale. There are hundreds of cloud services available, allowing businesses to develop the IT infrastructure as needed. Here's a list of the most important benefits related to going to Cloud application development
Increased Flexibility and Scalability
Cloud application development services are all about leveraging the great flexibility that Cloud computing brings to the table. Each Cloud provider delivers services on-demand, which means you can easily scale the usage of a remote data centre up and down, answering the peak demand and traffic load. What is more, you pay only for the actual usage, so cloud-based applications also translate into increased financial efficiency.
No need to Update Apps on Different Devices
Another benefit of cloud-based technology that cloud applications enrich your business with is the lack of the need to update your apps and service them on different devices constantly. Cloud is more than just a remote server. And it is rather a complete and self-functioning cloud network. It takes plenty of mundane work off the shoulders of cloud developers and frees their capacity to focus on the most effective aspects of their job.
Increased Security of Data and Operation
Most cloud services are known to be really secure. At the end of the day, it is always the big private or public cloud service provider who is taking care of the security of your web application or any other cloud-based software. Cyber security and safety measures taken by these cloud service vendors related to their existing infrastructure are way more far-reaching than the ones you would be able to introduce. Rest assured, your data and operations are in safe hands!
Increased Cooperation and Mobility
Cloud services are facilitating cooperation and increasing mobility within each development team. Cloud apps or vital organisational documents are stored and shared in one online place. Hence they are easier to find and access. When considering using cloud migration services, do expect results in significant boosts in collaboration and creativity. Cloud application development is all about security, version control, mobility and sharing files. It's convenient!
Access to Unrivalled Computing Power
The beauty of cloud-based applications – apart from their flexibility and scalability – is the ability to tap into unrivalled computing power. The possibilities are almost unlimited! Since you're not restricted by server capacity, and you can scale your solution up and down, the possibility of performing even the most complicated and sophisticated task is at your fingertips. Cloud application development lacks the borders behind basing your app on an on-premise data centre, so why not make the most of it?
Learn about the history of successful cooperation with companies from around the world.
How does it feel to work with us?

BROTHERLY.

From the very beginning of the project, we focus on mutual understanding and respect.
See what our wonderful business partners say about us.
ASPER BROTHERS worked collaboratively with us throughout our project. The process was really well structured for both non-technical and technical staff and kept us up to date on project progression. It was great to access this much expertise and experience in one place in such a simple way.
Consistent updates and their emphasis on taking care of their customers help make ASPER a top-notch vendor. Their communication is excellent and they really immerse themselves in the job.
They had an impactful role in lifting our business off the ground. It was a pleasure to work with them. Their company slogan "work like brothers" is true. The owners are both friendly and empathetic.
Cloud Software Solutions
Apart from cloud application development services, there's plenty of other cloud-related magic that our experienced team of engineers can deliver. We know how to leverage available development tools to help you achieve a competitive advantage.
Infrastructure as a Service
IaaS is one of the most popular pay-as-you-go cloud services, where a third party like ASPER BROTHERS provides their partners with infrastructure services via the cloud. IaaS gives you access to the network, virtualisation and cloud storage in a public or private cloud, according to your current business needs. Thanks to this model, you can access and scale only the chosen cloud component without worrying about the overhead or maintenance costs.
Platform as a Service
PaaS is slightly further away from on-premise compared to the IaaS model. In this concept, the provider is hosting both hardware and software on their own infrastructure and is delivering this platform to the user as a cloud solution. PaaS is handy, especially for the technical teams working on cloud application development, as they don't need to build or maintain the infrastructure themselves without updates or hardware maintenance.
Software as a Service
The ultimate form of cloud computing services is SaaS, where cloud apps are delivered and managed entirely by a provider, easily accessible without any installation via a web browser, just like a typical web application. The provider is responsible for updates, fixes, maintenance. Software as a Service is a very popular and lucrative concept of doing business, especially if you have a reliable partner you can trust with SaaS application development.
Cloud Enterprise Systems
Sometimes a business needs rather larger cloud applications, and here's where enterprise application development services come in place. It is important to understand that cloud computing is saving large-scale, enterprise cloud apps time and money. With the cloud, the cost of running an app is lower than traditionally. Also, the cloud reduces risks and brings security, stability and reliability to the table, which is necessary when operating on a large scale.
Cloud Backup Solutions
The wise saying tells that there are two types of organisations: those who make backups and those who will. Unfortunately, plenty of businesses learn it the hard way and are wise only after the event. Cloud apps and data need to be backed up and stored on a remote server. Cloud backup solutions are mission-critical, especially as they come with flexible storage, reliable and fast disaster recovery and great access to backed-up information.
Cloud API Integrations
IaaS, PaaS, and SaaS cloud-based applications can all have APIs that allow cloud development teams to link different cloud services together and connect various software components in the cloud. Basically, API is a gateway that makes the data and functionality of one program available to other programs or services to use. Cloud API translates into seamless connectivity, increased visibility of services and data, and business process automation.
Why ASPER BROTHERS?
Flexible Cooperation Models
We believe it is us who should adapt to your needs, not the other way around. That is why when working on your cloud application on any other web apps, we'll be flexible and agile. This also relates to different cooperation models available. With ASPER BROTHERS, you can outsource the whole software development project or favour a more straightforward staff augmentation approach. Similarly, with contracting – whether you prefer Time & Materials or a Fixed Price, we're happy to adapt.
Trust and Openness
Trust, open communication and mutual understanding are the building blocks of any successful cooperation – including cloud-based application development. At ASPER BROTHERS, we believe that the partnership approach differentiates amazing cloud software from just average. We always go the extra mile to be transparent, communicate openly and leverage our know-how to challenge the status quo for the benefit of your business.
IT Talent Pool
To achieve a competitive advantage and take your business to the next level with cloud-based technologies, you must tap into a pool of IT talent. But the lack of skilled IT resources is a global challenge and a trend that will only continue to gain ground. How to go for software development without software developers? Luckily, partnering with companies like ASPER BROTHERS gives you access to experts in IT who will seamlessly deliver your cloud apps and take care of your technical needs on a scale that's relevant to your needs.
Technologies related to Cloud Computing
Amazon Web Services
Amazon Web Services (AWS) is one of the most comprehensive and adopted cloud service vendors globally, delivering over 200 cloud services on top of being probably the most popular storage services provider. For years at the forefront of innovation, AWS has facilitated companies to lower costs, increase agility, or improve their cloud development endeavours' security, scalability, and efficiency. On top of that, AWS is proud to have one of the largest and helpful communities of customers and partners.
Google Cloud
Operating from multiple data centres worldwide, Google Cloud delivers around 100 cloud services that business and IT can leverage to operate more flexibly, efficiently, and securely while developing their cloud applications. Thanks to its major cloud infrastructure, Google Cloud Platform is known to be a robust, performant and reliable partner in cloud computing, data analytics and machine learning. If Google itself relies on it, why shouldn't your business too?
Microsoft Azure
Microsoft Azure is a cloud computing service by Microsoft, described as great for building, testing, deploying and managing cloud application development, A-Z. Like other tops global data centres, Azure as a cloud service vendor, delivers hundreds of products and cloud services, solving the daily challenges of running your cloud technologies. Azure is often leveraged as a hybrid cloud that improves usability and performance, facilitates mobility and introduces reliable and consistent access to the processing logic.
Digital Ocean
Digital Ocean is a global cloud infrastructure provider leveraged to deploy and scale cloud applications that can run simultaneously on multiple devices. One of the preferred cloud technologies is to plan, build, test, manage, and scale cloud and web applications in a fast, secure, and reliable environment. Digital Ocean offers an Infrastructure as a Service (IaaS) model, where the development team launches private Virtual Machine instances called 'Droplets'. These can be of different sizes, different geographical locations and using different Linux operating systems.
a solid dose of knowledge on software development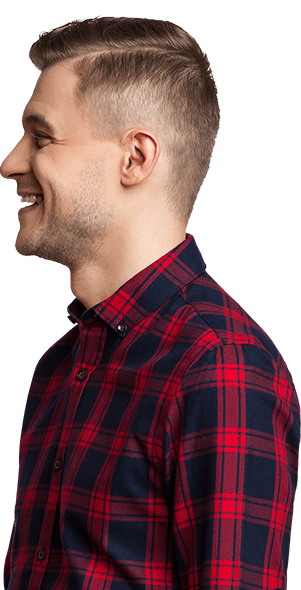 READY
to

SOFTWARE?

If you're still in doubt, we will help you find the answers you need.
Just contact us and let's software together!