Enterprise Software Services
When it comes to enterprise businesses, leveraging technology can be a crucial factor in setting the company apart on today's challenging market. Staying on top of the digital transformation with top-notch software solutions is not only a great way to boost business but to also a proven method of gaining competitive advantage.
Enterprises across all industries and verticals with millions at stake every day are often vulnerable to market turbulence. With risks, size and scale, aspects such as reliability, efficiency and innovativeness of technology are the most important issues to take into consideration. Take a look at how ASPER BROTHERS deliver first-class enterprise software solutions!
Bespoke approach, bespoke outcomes
Each enterprise organisation needs software solutions tailored to their particular needs. Every project is different, but each should always be approached from the perspective of adding real business value. That's the only way to enable agility, support ongoing processes and open new avenues for growth and opportunities.
Hence, delivering enterprise software must always be placed in a particular, well-understood business context. Focus on solving real-life problems and giving the peace of mind related to reliability and security are the challenges related to these sorts of project.
But there's much more than 'just' that!
Key aspects of enterprise technologies
Efficiency through automation
Improving results and productivity with the right tools is crucial for business operations. Automating simple and mundane tasks translates directly into profits and growth, creating a solid software foundation for the enterprise.
Architecture and infrastructure
Resources and assets must always be used efficiently. When it comes to what enterprise needs, embrace the opportunity and benefit from modern Cloud, PaaS and IaaS tools that take your business to the next level and ensure scalability when needed.
Make use of the Data
With enterprise scale comes valuable Data. Deriving meaningful insights from different data sources significantly contribute to making the right decisions in real-time, navigating the business in the right direction.
Unrivalled reliability
Enterprise business likes predictability, security and peace of mind related to reliability of procedures, processes and tools. Disruption is a double-edged sword and organisations always aim at being on top of these risks. Hence, the software must support this environment in a reliable manner.
On-demand scalability
Custom software must be built with scale in mind. Should it be scaled up or down according to current needs, it must be technically feasible. Business and operations must be prepared to manage traffic rises and peaks efficiently, and so must be the software.
Bespoke software development
Custom made, outcome-focused – that's the right combination when it comes to delivering enterprise software solutions. Be it native mobile or desktop applications, front end, back end, ML, AI or Big Data – quality can never be compromised.
Enterprise software - use cases and business outcomes
Harnessing value behind a well designed and developed enterprise solution is truly improving your business odds, regardless of the market vertical. Take a look at just some of the use cases across the industries.
Knowledge Management software
Ever heard that knowledge is power? Sure thing, but 'just' collecting the data is not enough to win this battle. Organizing and analyzing it is the way to overcome the bias. Knowledge Management software derives and distributes meaningful insights across the organisation, preventing clutter and silosing. That directly translates into a well-informed decision-making process and enhances collaboration within the enterprise.
Business Intelligence software
Taking data science to the next level requires a top-notch BI solution for analytics and facilitation of data understanding. Data retrieving and harmonizing, in-depth analysis, advanced reporting and configurable dashboards –  the feature pool is vast. More often than not, an accurate and reliable Business Intelligence software is what distinguishes leaders from followers and allows to work in a meaningful way.
Enterprise Resource Planning software
ERP software is the brain of any enterprise, literally digitizing various areas of the business and creating a network across verticals within the company. It ensures everyone is working on the same, up-to-date information. Add various integrations with differents systems on top of that, and you end up with a true business booster! Simultaneously, it would clean up your processes and make workflows more cohesive.
Supply Chain Management software
Each enterprise needs to manage its flow of goods, finances and other data related to its offering. Supply Chain Management is much more than simply logistics and includes the digitalisation of processes such as planning, procurement, orders, delivery or production and tracking. This sort of enterprise software works throughout the whole product lifecycle, increasing levels of control and management.
Product Management software
Swiftness and efficiency are key when it comes to bringing products to markets. There's a long road from new ideas to a ready-made solution and it can get bumpy without a proven software covering Product Management. It's fundamental to understand where you are on the roadmap, to track the progress and allow for improvements. Such systems keep the work agile, enhance work prioritization and introduce transparency.
Enterprise technology - a key business enabler
To go the extra mile and gain desired competitive advantage, businesses can't hesitate to bet on technology. Especially bearing in mind ever-challenging market environment. In the era of uncertainty, a reliable technology adapted to business needs improves productivity and is a safe haven in the digital storm.
Through cutting-edge enterprise software, businesses gain numerous benefits. It's not only a great way to enhance processes, streamline procedures and decision-making, but also a door opener when it comes to generating new opportunities for growth and expansion.
The important factor is to choose the right partner to unlock the potential of software in the enterprise environment. Technology is moving quickly and to stay on top of digital transformation, you need experience and expertise. Take a look at how we do it!
ASPER BROTHERS - your partner in enterprise software development
At ASPER BROTHERS, we know how to focus on added business value without losing sight of the big picture. The way we see it is to move forward in an agile way whilst focusing on efficiency, usability and user experience. We scale up and develop features as we go and always make use of the data.
This approach has proven to result in a well-optimised software that is adding value to the business and its end users. A software, that is breaking through closes, improves productivity and streamlines operations.
The road towards a great enterprise software solution can be bumpy. But don't worry! Technical experts at ASPER BROTHERS have hands-on, boots on the ground experience in delivering top-notch systems. We will happily guide you on the way, supporting with workshops, consultancy, insights and expertise. Ready to start?
LET'S TALK like BROTHERS
From the first contact to fully developed and working software, we will share info with you to make sure everything is clear at every stage of the project.
Consistent updates and their emphasis on taking care of their customers help make ASPER a top-notch vendor. Their communication is excellent and they really immerse themselves in the job.
They had an impactful role in lifting our business off the ground. It was a pleasure to work with them. Their company slogan "work like brothers" is true. The owners are both friendly and empathetic.
Their key strength is that they listen, so if we have a problem, ASPER will come back with potential solutions. They are proactive in their way of working with us, and we find it to be a valuable part of our overall team.
ASPER BROTHERS
– trusted


OUTSOURCING PARTNER

Asper Brothers comprise what's best in Polish software development. During more than a decade of coding experience, we have gained trust and confidence of many significant organisations from around the globe.

Our customers especially value professional consultation, that we provide at every stage of cooperation. We are always eager to assist you and we do our best to make you happy with the software we produce.

What is more, we are a bunch of truly committed Polish software developers. Our engagement level in your project guarantees we have what it takes to deliver it successfully and in high quality.

But don't take our word for it and try for yourself.
Completed Projects
Behind every software, there's a person and a story
our BLOG posts
a solid dose of knowledge on enterprise software technologies and management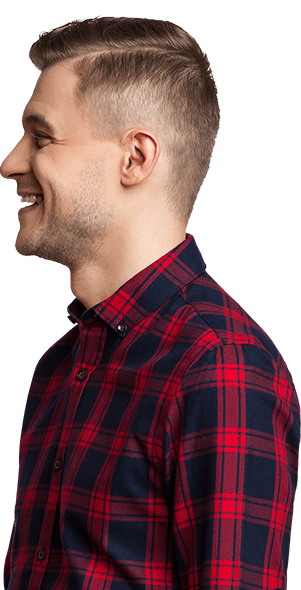 READY to SOFTWARE?
If you're still in doubt, we will help you find the answers you need.
Just contact us and let's software together!