WE do it
WITH CODE
BECAUSE TO MAKE GOOD SOFTWARE IS TO UNDERSTAND EACH OTHER
It's called ASPER and it
SIMPLIFIES OUR COMMUNICATION
A is for AFFIRMATIVE
Creating software is a huge mutual commitment. We do it over a decade. You need to trust us and be affirmative to our advices.
S is for SOFTWARE
We create software to help you optimize your business, not just for the sake of creating it.
P is for PARTNERSHIP
It means close cooperation, not just exchanging emails. You know your business, we make software.
E is for
EFFECT
The effect is important, so you should measure it during the design process, and not just after the execution!
R is for RELATIONS
We get to know you and your business, and become mates you just want to work with.
It uses TOOLS WHICH help us ACHIEVE YOUR GOAL
BE AGILE AND KEEP LEAN WITH OUR PROCESS
We created CODE to help you better understand what we do and how we can help you optimize your business with software, but it doesn't mean we do it without control!
COMMUNICATE LIKE A BROTHER WITH SLACK
Working with brothers means you can talk to us like brothers. You will be part of our team on Slack so you can ask questions and view all project communication on our side.
PAY FOR WORKED HOURS
The only way to stop wasting your and our time is to pay only for worked hours.
KEEP IT SIMPLE!
We are your brothers and we are here for you. Rememeber that. So if you want to use your own way of communication and project management, just tell us about it!
AND NO, THAT'S NOT ALL!
Need more information? Do not hesitate to contact us!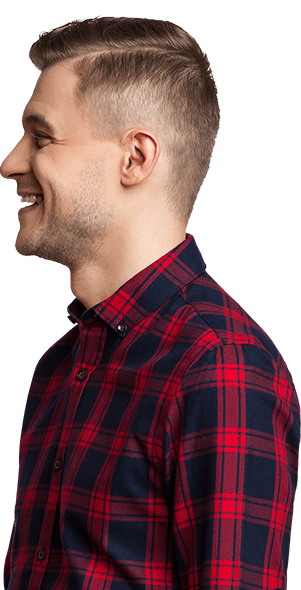 READY TO develop your SOFTWARE?
If you're ready, just click button on the right and let's software together!
Want to see projects we made with our CODE? Click the left button.