Blockchain App Development Services
Blockchain is still a new technology. This means it has a lot of undiscovered potentials. Do you have an idea for a blockchain application? Let's talk! We can help you leverage blockchain for your business needs.
Blockchain Wallets
Blockchain wallets are among the most popular blockchain projects. Boom for cryptocurrencies results in the need for software supporting their use. There is still plenty of room for new crypto wallets offering intuitive payment processing, support for digital assets, and features lacking by existing systems.
Smart Contracts
Smart contracts are the most popular way blockchain can be used across many industries. They can apply to anything from healthcare and real estate to supply chain management. Smart contracts are fast, secure, and eliminate the need for third parties to guarantee the agreement. Smart contracts can be a revolutionary new solution for automated workflows.
Business Blockchain Platforms
Not all blockchains need to be public. Custom blockchains solutions can speed up back-office procedures or facilitate intelligent contracts inside the organizations. There are also private blockchain networks built for clients that value data privacy. As with any custom software, a private blockchain is designed to meet the client's needs exactly.
Blockchain API & Integrations
You don't have to develop a new product to use blockchain services. Blockchain API can serve as a link between your existing software solution and a chosen blockchain. Our blockchain development team can help you integrate blockchain into your product portfolio.
Free Consultation
We advise not only on the choice of technology but also business issues and strategies related to new software development.
Let's make a short phone or video call, listen to your needs, and advise the best solutions.
Key Benefits of Using Blockchain in Software Projects
Blockchain is not only an industry buzzword. There are valid reasons why everybody is talking about it. Blockchain technology provides benefits that are precious in essential software projects.
Strengthen Security
One of the key features of blockchain is enhanced security. Due to its distributed nature and complete transparency, blockchain-based applications guarantee the highest level of security. Data stored in a distributed ledger cannot be tampered with in any way without disrupting the entire chain. Even the most sensitive data are safe in an encrypted blockchain-based application.
Transparency
Blockchain solutions are transparent by design. Blocks contain data about every event or transaction that appears in a chain. They are stored in a distributed ledger, so no single server is vulnerable to attack. Transparency does not need to mean public availability, as private blockchain implementations are available only for interested parties.
Traceability
Block in blockchain can include any information. Once something is entered into a blockchain solution, it cannot be altered. This way, all interested parties have instant access to any knowledge they need. All of this can also be shared directly with customers to provide full transparency. Such a solution is already tested in gems trading, where traceability of goods is essential.
Efficiency and Speed
The use of blockchain solutions for businesses can speed up existing workflows by eliminating the need for paperwork. With blockchain, all data is stored in the network and is available with a few clicks. Blockchain solutions can be beneficial for optimizing a supply chain to ensure the highest possible efficiency.
Automation
Automation can be achieved with smart contract development. Smart contracts automatically move to the next step described in the contract once specific pre-defined conditions are met. Such blockchain implementation eliminates the need for time-consuming verification by third parties, significantly speeding up business processes.
Available Cooperation Models
As a blockchain software development company, we are ready to share our domain expertise with various industries. We believe any business can benefit from custom blockchain solutions, and that's why we offer different cooperation models.
Staff Augmentation
Our blockchain experts are ready to support your in-house team in their efforts. We are familiar with Agile methodology, and we know that sometimes additional hands are needed to finish the job on time. Your team will feel the support they need and deserve with our staff augmentation services for blockchain technology.
Projects Outsourcing
You don't need to start a blockchain development company to work on blockchain projects. Blockchain applications are our bread and butter. We will be happy to take care of every step of your software project. Our expertise spans from blockchain consulting to blockchain development. We can translate your business plan into software.
Dedicated Team
The right blockchain development company is the one that matches your needs. If you already have experience leading software projects, we can provide you with a dedicated team of blockchain developers that will play by your rules. Choose the technology stack you want to use, and let's do blockchain together.
Learn about the history of successful cooperation with companies from around the world.
How does it feel to work with us?

BROTHERLY.

From the very beginning of the project, we focus on mutual understanding and respect.
See what our wonderful business partners say about us.
Consistent updates and their emphasis on taking care of their customers help make ASPER a top-notch vendor. Their communication is excellent and they really immerse themselves in the job.
They've delivered everything they've promised and the work has been perfect. I've never worked with such a reliable team, so we're satisfied. They're reliable, proactive, and eager to produce quality code. When they make mistakes, they're honest. There have been several times where they point out suggestions for us to follow.
They had an impactful role in lifting our business off the ground. It was a pleasure to work with them. Their company slogan "work like brothers" is true. The owners are both friendly and empathetic.
Examples of Blockchain Solutions
We believe that a blockchain is a versatile tool that can be used across many different industries, especially those demanding an extra level of security. Below we provide examples of areas where our blockchain development services can be of use.
Custom NFT Marketplace
The NFT market is currently worth tens of billions of dollars, and it's still growing. Why not have a piece of this cake? NFT marketplace is an excellent idea for a blockchain platform. Start building today and let your customers trade their tokenized assets.
Smart Contracts
Smart contract implementation is a great way to automate existing workflows. They facilitate business growth by providing a fast and secure way of signing contracts using a digital identity. Smart contracts prove that blockchain technology can be used by any industry.
Finance & Banking Solutions
Blockchain is primarily associated with finance and banking. Its most notable implementation resulted in multiple cryptocurrencies. Blockchain enthusiasts advocate the use of decentralized applications instead of the centralized banking system. Joining those two in a single product might be a perfect business solution.
Voting Platforms
Digital transformation is a fact in modern societies. Hence, more and more countries are researching the possibilities for online voting platforms. Blockchain security and distributed nature make it a perfect technology for this purpose. Casting a vote with a blockchain app? Why not?
Ease Payments For Creators
Combining smart contracts with NFTs gives creators a new and powerful way of monetizing their work. Blockchain-based services for creators can automatically divide payments between all the people involved in creating an artwork. This revolution is already taking place in visual arts, but it can easily be applied in other fields.
Education
Changes in the world are reflected in education. People are bound to study and master new skills throughout their entire careers. You can write Android apps to help them with this. From streaming educational videos to learning foreign languages – Android applications can help.
Why ASPER BROTHERS?
12 Years on the Market
Our software development company has been on the market for 12 successful years. During that time we had a chance to learn a lot about the process of software development and, what's more important, about business. While providing software development services, we take special care to adjust our approach to the needs of our clients to provide them with an excellent experience.
International, Experienced Team
Our blockchain developers come from many cultural backgrounds. In such an international blockchain development team, communication and empathy are crucial. We believe that those two are of critical value in every project. They help us better understand our clients and their expectations and suggest custom blockchain solutions addressing their crucial pain points. Blockchain software development is not about programming but about solving business problems.
Flexible Cooperation Models
We are ready to develop custom blockchain solutions for clients from various industries: from healthcare through finance and cryptocurrencies to real estate. We believe the right blockchain app can effectively introduce automated workflows to save time and money. That's why we offer many cooperation models so that every client can find a way to develop their blockchain solution.
Technologies Related to Blockchain Development
Multichain
Multichain is a platform that helps create new instances of custom blockchain. It is used by developers for fast custom blockchain development. It provides tools to significantly decrease the time and effort needed for building blockchain enterprise solutions.
Ethereum
Ethereum is a decentralized, open-source blockchain with smart contract functionality. Currently, Ethereum is the second most popular blockchain after Bitcoin. It is also home to the primary market for NFT trading and other tokenized assets. Ethereum is under transition to proof of stake consensus to address environmental concerns.
Solidity
Solidity is a programming language dedicated to writing smart contracts based on various blockchain platforms. At the moment, most smart contracts are run at the Ethereum blockchain, but Solidity is also used on custom enterprise blockchain solutions.
Truffle
Truffle is a tool for writing smart contracts on Ethereum with the use of Solidity programming language. Truffle was designed to make apps development easy as a pie. It assists developers during every step taking care of smart contract lifecycle management and testing.
Hyperledger
Hyperledger is a project started by the Linux Foundation in 2015. It serves as an umbrella for open-source blockchains and related tools. It is focused on providing space for cross-industry cooperation on blockchain projects with particular attention to chains reliability and security.
a solid dose of knowledge on digital products development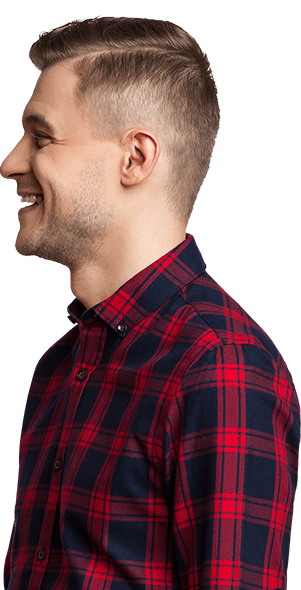 READY
to

SOFTWARE?

If you're still in doubt, we will help you find the answers you need.
Just contact us and let's software together!