Node.js Development Services
Real-time operations and app performance are critical for various industries. Our team of node js developers knows how to ideally implement the best software development solutions to match your business needs.
Node.js Web Development
Node.js is the only framework you need for the web development process. It allows for building fast and highly scalable web apps. Choose the right technology partner and build web applications faster than ever before.
Node.js Mobile Development
Save time and money by choosing node js for your mobile app development. With node js, mobile apps can be built with only one team, which translates to more accessible communication and better time management.
API & Migrations
Your existing software solutions are not efficient anymore? You have a perfect frontend, but the backend doesn't seem to work well? Our node.js developers can migrate your existing software and take care of essential performance metrics.
Maintenance & Support
Being a node.js development company, we are no stranger to terms like data streaming, event loop, and various performance metrics. We know how to ensure your web application or other software is up to date and responding to your needs.
Free Consultation
We advise not only on the choice of technology but also business issues and strategies related to new software development.
Let's make a short phone or video call, listen to your needs, and advise the best solutions.
The benefits of using Node.js for software projects
As a software development company, we know all the pros and cons of different technologies. We know that when it comes to developing mobile and web solutions, node.js has a lot to offer.
Cost-Effectiveness
Node.js development process allows for building serverless web applications. It means you don't need to worry about infrastructure, and you only pay for the capacity you use. Also, this model provides extreme scalability leaving you free to take full advantage of the Agile methodologies.
Scalability & Speed
Node js is one of the most efficient server-side frameworks. It significantly reduces the loading time even for complex dynamic web applications. It's perfect for both web games and enterprise solutions. And on top of this, node.js applications are easily scalable leaving room for further development.
Full-Stack Development
Node.js developers are capable of writing both frontend and backend code. This means the whole application can be created by a single development team led by a project manager. No more juggling responsibilities between the teams, no more communication glitches. One project – one technology partner.
Real-Time Web Apps
Node.js is perfect for building real-time applications like games and instant messaging apps. Its non-blocking, event-driven design allows executing multiple tasks simultaneously, making web applications faster than ever before. No wonder node js is used for innovative practices.
Our Models of Cooperation
Are you looking for a mobile app development company? Or maybe you need web development services? We have skilled engineers ready to help you with your development process.
Comprehensive Development Services
We have in-depth knowledge about node js development. Our software engineers work with experienced project managers to deliver business value tailored to your needs. You can trust us with the entire node js development process, and we will make sure everything goes smoothly. Just tell us what you need, and we will take care of the rest.
Dedicated Team
Are you in need of node js programmers? How about hiring our team? We have experience building solutions for various clients. We are ready to blend into your organization, work with the external project manager, and support the work of the in house team where needed.
Staff Augmentation
There is no need to hire node.js developers for just one project. With our staff augmentation services, you can scale your team precisely as you need it. Skip the tiresome recruitment and onboarding processes and focus on what's important – developing your web or mobile application. The world is waiting for the following revolutionary product.
Learn about the history of successful cooperation with companies from around the world.
How does it feel to work with us?

BROTHERLY.

From the very beginning of the project, we focus on mutual understanding and respect.
See what our wonderful business partners say about us.
ASPER BROTHERS worked collaboratively with us throughout our project. The process was really well structured for both non-technical and technical staff and kept us up to date on project progression. It was great to access this much expertise and experience in one place in such a simple way.
Consistent updates and their emphasis on taking care of their customers help make ASPER a top-notch vendor. Their communication is excellent and they really immerse themselves in the job.
Their key strength is that they listen, so if we have a problem, ASPER will come back with potential solutions. They are proactive in their way of working with us, and we find it to be a valuable part of our overall team.
Node.js Applications We Build
Node.js is a perfect framework for building any web-based project, from games to severe scalable network applications. At Asper Brothers, we offer tailored solutions for any of those needs. Below you can find a fraction of possible node js use cases.
Big data business applications
Discover hidden patterns, analyze trends and customer behavior with the use of big data applications. Node js enterprise solutions can help gain a competitive advantage by processing vast amounts of data and revealing what's behind them. Employ the latest technologies to work for you.
High-Performance Content Services
High-performance content services let you manage your content and make it available on as many distributed devices as you need. Our node js development services foster knowledge distribution in a large organization via mobile apps and web solutions.
Financial Applications
Fintech apps are among the leading emerging technologies. Our highly skilled node js developers produce reliable code perfect for modern mobile app solutions. You can use our node.js development services to build financial apps of any kind, from simple online banking clients to high-performance trading tools.
Healthcare Applications
It's a challenging time for healthcare, and many believe that the answer to its problems lies in new technologies. Healthcare software development has to emphasise security, reliability, real-time communication, and scalability – all of which can be achieved with the use of the node js framework.
Data Streaming Applications
Data streaming applications are vital for businesses that rely on extracting real-time insights from big data. Fractions of seconds can be crucial for making the proper business transaction. Node.js development services are made for such challenges.
Real-Time Chatbots & Chat Apps
Chatbots and chat apps are the flagship of the node js framework. Mobile apps and web apps built with node js are fast and responsive, letting users enjoy conversations without interruptions and glitches. Our node js developers know how to make them in no time.
Why ASPER BROTHERS?
Flexible cooperation models
Being a node js development company, we understand that every project needs a different approach, and that's why we offer other models of cooperation. We can take care of the entire process of software project engineering, provide you with a team of skilled node js developers, or supplement your team with the specialists you need. We are here to help you build your desired node js software solutions.
Partnership based on transparency and trust
At Asper Brothers, we are convinced that the app development process needs to be based on seamless communication, transparency, and trust. We understand that choosing an external node js software development company instead of hiring an in house team is a difficult decision. That's why we are ready to go the extra mile to keep our clients satisfied.
Agile project management
Developing mobile apps or other solutions is not a linear process. We are too experienced to believe that project's scope won't change during the development. That's why we embrace an Agile approach to product engineering. We are always open to changes and pivots to deliver the best possible node js solution.
Technical, analytical, and business expertise
We call ourselves a node js development company, but our expertise is not purely technical. We've completed a lot of projects for different clients and industries. You can take ca of our analytical and business expertise at any stage of the software product engineering to develop the perfect node.js solution.
Technologies Related to Node js Development
Express.js
Express.js is often called a standard server framework for node.js. It's the primary node.js backend tool used for web applications and node js API development. Express.js is currently owned by IBM.
PM2
PM2 is a process manager for the JavaScript runtime Node.js. It allows a node js developer to manage applications in the production environment. PM2 can be downloaded as an npm package.
socket.io
Socket.IO is an event-driven library for real-time web apps. It allows for real-time, bi-directional communication between web clients and servers. It consists of a client-side library running in the browser and a server-side library for Node.js.
Meteor
Meteor is a free and open-source JavaScript web framework written using Node.js that runs both on the server and client-side. Meteor is used for rapid prototyping to produce cross-platform (Android, iOS, Web) code.
a solid dose of knowledge on software development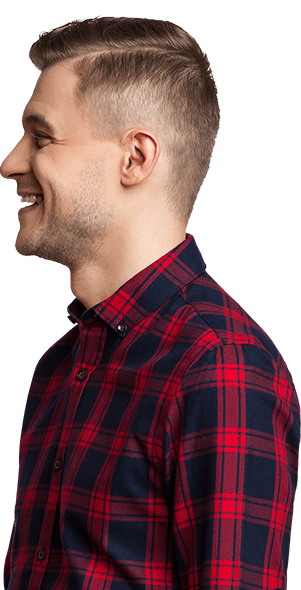 READY
to

SOFTWARE?

If you're still in doubt, we will help you find the answers you need.
Just contact us and let's software together!