Progressive Web Apps Development Services
Everyone wants to create an engaging user experience for their customers. However, it can be difficult to find a solution that is cost-effective, easy to implement, and delivers real results. This is where a progressive web app comes in. PWAs use cutting-edge technology to give you the best sides of both a native mobile application and a website.
We have found that our PWA development services consistently increase conversions and bring in more revenue for clients across a wide variety of industries. At the beginning of the PWA development process, we take the time to understand your unique needs. We use our extensive experience in progressive web app development to create a product that best reflects your business.
Custom PWA
We create PWAs from scratch to suit your company's unique needs. We start with a thorough consultation and then prepare a roadmap to create a progressive web app to deliver user-centric designs that your customers will love.
PWA Ecommerce
We create custom PWAs for e-commerce companies. Our robust PWA solutions create a great customer experience in mobile browsers. Our PWAs allow you to take advantage of web-based marketing channels to help your business grow.
Migration to PWA
We implement PWA standards in traditional websites, but we also migrate native mobile apps to a progressive web app model. Migrating your mobile applications to the PWA standard allows you to accelerate development while keeping costs down.
UX optimization
A PWA is not only about the latest technology but also about the user experience. Our specialists can audit your current system and help you make optimal changes as you build solutions.
Free Consultation
As expert PWA developers, we know how important it is to develop mutual trust before starting a project. We pride ourselves on offering open communication as we build your web app. If you're ready to build a progressive web app for your business, let's schedule a phone or video call today to help you get started.
Benefits of Building A PWA
Progressive web apps combine the best features of native mobile apps and websites to increase user engagement and grow your business. With all of the great benefits of PWA technology, you'll quickly notice the difference.
Mobile Independence
Since PWAs are web-based, they work on any operating system on many different devices. It doesn't matter whether your users are on Apple or Android devices, they will still be able to access your web app. PWAs are future-proof and aren't affected by trends.
Release Your Product Faster
Since PWAs are deployed directly, your users don't need to update any mobile apps. No more waiting for the Google Play Store or the Apple App Store to approve your update – you can get your app directly to customers.
Easily Promote Your Business
PWAs are easily linkable and shareable. Your users will be able to share them with friends just by copying the link.
Access Your App Offline
PWAs work regardless of your internet connection speed. In fact, they'll work even without web access at all. PWAs allow your users to engage and consume your content anytime, anywhere.
Push Notifications
Unlike a standard web app, PWA can deliver push notifications straight on the lock screen of users' smartphones, generating re-engagement.
Native App Experience
PWAs provide the smooth user experience of native apps but are accessible on any web browser, without requiring a download. This helps your content reach new users and keep existing ones engaged.
Build Your Online Presence
Unlike native apps, PWAs are SEO-friendly, which means they are indexed by Google. That helps you turn up the search volume so prospective customers can find you on the web. We develop custom PWA solutions that can integrate with your exisiting SEO strategy!
Better Performance
PWAs use less data than your typical Android app, making them lighter, quicker, and smoother. That's why they have a limited bounce rate and high conversion rates.
Reliable PWA solutions also offer plenty of benefits for the developer. They only use one database rather than three. They are also faster to create and easier to maintain – no wonder so many companies are switching to PWAs!
Examples of Successful PWA Implementation
Looking for progressive web applications that have already been successful? You won't have to go far to find them. Many online leaders are already using the latest technologies to create their own PWAs. Some great examples include Twitter, Forbes, Pinterest, AliExpress, Uber, and many others. Take a look at some of the amazing results that PWAs have already generated.
Twitter's PWA decreased their bounce rate by 20% and increased the number of pages per visitor session by 65%.
Pinterest's PWA increased their pins by 401% while decreasing their page load from 490kb to 190kb.
Alibaba's PWA increased their conversion rate by 104% and doubled their page views per session.
Tinder's PWA weighs 90% less than their native app. It also reduced their loading time from 11.91 to 4.69 seconds.
Impressive, isn't it? Just imagine the results you can achieve by working with a PWA development company.
Learn about our history of successful PWA projects with companies from around the world.
LET'S TALK like BROTHERS
From the very beginning of each project, we focus on mutual understanding and respect. See what our wonderful business partners say about us.
Consistent updates and their emphasis on taking care of their customers help make ASPER a top-notch vendor. Their communication is excellent and they really immerse themselves in the job.
Replacing a previous vendor, ASPER BROTHERS quickly demonstrated an in-depth working knowledge of the WordPress platform and its features. Maintaining simple and streamlined communication, they execute feature upgrades and resolve issues to continually improve the website. They challenged our assumptions and completed our goals with the quality we sought.
They had an impactful role in lifting our business off the ground. It was a pleasure to work with them. Their company slogan "work like brothers" is true. The owners are both friendly and empathetic.
Technology, frameworks
and

tools

we use to deliver outstanding PWAs
Laravel
Laravel is an open-source PHP framework used to configure a local PHP environment. Caching, routing, sessions, authentication – Laravel does it all smoothly and efficiently. Laravel is modern and sophisticated at the same time and developers love it for its ease of combining elegant syntax and built-in solutions, which is especially handy when building a progressive web app.
Angular
Angular is an open-source JavaScript framework that is used to build web pages as well as desktop apps. Its dynamic coding tools make it easy to build a PWA solution quickly. Angular develops cutting-edge apps by limiting the amount of JavaScript code engineering required while offering extended HTML attributes.
Vue
Vue.js has become a top choice for JavaScript frameworks. Progressive web app developers love its robust, high-performance solutions for PWAs. Vue is scalable, progressive, and adaptable, making it easy to create an amazing web app.
Lighthouse
Lighthouse is an open-source tool in the Google family of products that is designed to enhance and improve web apps. Lighthouse can monitor and audit your website to determine if you're ready to evolve into a PWA.
Workbox
Workbox is another Google tool that aims to boost the performance of your web app. Its collection of libraries generates service workers for precaching and runtime caching. Workbox even allows you to include Google Analytics in your service worker, making it simple to create a PWA.
Trusted Partner in PWA Web Development
Do you want to reduce your customer acquisition costs? Do you want to streamline your digital presence and attract more users? PWAs are an amazing solution, especially if you already have a responsible and mobile-friendly website.
With a PWA, you don't have to rely on app stores, but instead develop a cross-platform solution that's readily available online. Your users don't need to download anything, and they can access your PWA on any mobile platform. They don't require nearly as much data as native apps, and you won't have to wait for the app stores to approve your updates. Additionally, PWAs are fully indexable by Google for SEO success, and you can even send push notifications directly to your users' home screen.
It's hard to beat the amazing reliability and high user engagement of a PWA. At our web app development company, we work with clients across industries. Whether you're trying to create an e-commerce marketplace or a content-sharing platform, we can build futuristic PWAs that look great and function even better. They're also great for social media, travel, real estate, and many other industries!
our BLOG posts
a solid dose of knowledge on PWA and mobile technology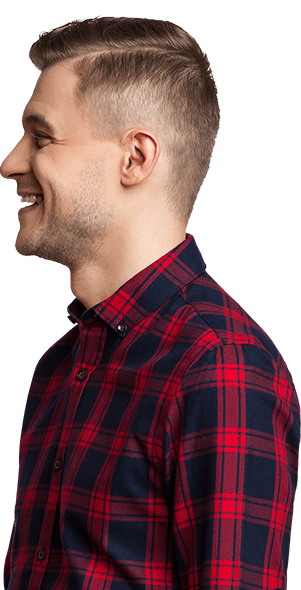 READY
to

SOFTWARE?

If you're still in doubt, we will help you find the answers you need.
Just contact us and let's software together!