Reliable

WEB SERVICES


based on a

PROVEN framework
Who doesn't like to make life easier? Well, we certainly do! That's why we are so fond of employing the best frameworks out there to speed up and facilitate our IT projects. On the one hand – coding is much, much easier. On the other – the whole project is shorter and smoother, which at the end of the day makes you cut costs and enjoy spectacular results.
Now you understand why our developers loves Angular!
Angular is an open-source JavaScript MVC framework for frontend development, that significantly facilitates building dynamic applications, websites or SPAs. It is provided by Google itself and powered by splendid, superbly engaged community. Angular is a must-have for fronted development, as it introduces unrivalled scalability.
It will work great especially in larger, rather complex IT projects. What is more, it squeezes more out of HTML by two-way data binding, adding new attributes, swiftly performing REST actions or employing dependency injection patterns. All this (and much more) makes Angular a great tool for interactive and dynamic apps, harnessed by businesses ever-hungry for success. Whenever JavaScript technologies come into play, Angular development teams will know how to take maximum advantage out of this framework.
Where Angular Development works best?
Angular is the building block of front layers of many responsive and rich one-page applications. It is great for programming interactive and user-friendly elements of interface, creating custom widgets or designing and implementing dynamic dashboards. You will also benefit from using Angular in web forms and other actions performed on the website.
Simultaneously, Angular is formidable in terms of management of data display. That's why we use it when developing custom apps, for content management tools, plug-ins, AJAX development or data analysis tools. Angular comes also handy in terms of eCommerce development, designing shopping carts and whole marketplaces. It is a part of search engines, text editors, real time maps and streaming applications. A powerful tool, isn't it?
ANGULAR VERSIONS
now and then

– THE STORY
No modern technology is drowsy. Requirements of customers change, and so must the solutions. Especially web related technologies are subject to constant change end evolve rapidly. Same as many other development languages, Angular has changed over the last few years. It was originally developed by Google and released in 2009. It quickly gained momentum and took the world of JavaScript frameworks by the storm. 
AngularJS
vs.

Angular 6


basic

DIFFERENCES
As a result of these changes, the 'original' AngularJS version 1.0 evolved and got separated from the new Angular 2.0, and latest versions of Angular, up to today's Angular 6. In general, 'Angular' refers to Angular 2, 4 and 6 – all versions coming after AngularJS. Usually, Angular is used to develop new projects and AngularJS is harnessed to maintain existing, older applications. But that's only a general rule that knows exceptions.
Angular 2 was a rewrite of AngularJS, and the biggest difference is that Angular is now a TypeScript-based platform (meaning a typed superset of JavaScript). It facilitates reducing runtime errors because it allows for founding mistakes before transpiling. Angular's general approach and syntax is familiar to coders with experience in OOP. In fact, many solutions are considering a switch from AngularJS to Angular. But there are always two sides of the coin.
At the
BEGINNING
there was
ANGULARJS…
AngularJS binds data to HTML with expressions and extends its attributes with directives. Hence it uses HTML as a template language (boosting it!), it is fairly seamless to introduce to your project.
It also implements the Model View Controller (MVC) comfort in the UI, which decouples the interfaces data and its visual representation.
AngularJS applications are responsive and suit for mobile and any browsers. With synchronised DOM and app development, coding is fast, intuitive and pleasurable.AngularJS introduces quality driven development due to facilitated and ready unit-testing, as well as two-way data binding and reusable, enhanced components.
Thanks to the features above, AngularJS is a tool for building simple, yet scalable and robust web apps. It's exhaustive, independent and reputable.
...then

AngularJS
evolved to ANGULAR

Angular in comparison to AngularJS is faster, favours the mobile-first approach, and does the job better with components. It is also effortless to switch between versions of Angular, and it is worth doing.

Angular apps require less code and perform faster. This results in increased security of the Angular application, making them less vulnerable to injection attacks.

Although Angular is cross platform, it promotes mobile approach as it focuses on components that replace Views and Controllers, enhancing future maintenance.

Angular boosts coding efficiency by templates, command line tools, IDEs, server-side rendering and a great SEO-friendliness. What is more, it empowers creating well-performing, dynamic animations that enhance user experience. Together with ARIA-enabled components and great support of dedicatedcommunity, Angular is the very definition of accessibility.

To put things simply – Angular as a JavaScript framework combines accuracy of coding by hand with efficiency of a framework. So let's make use of these benefits!
The

BEST DEVS

team for special

TASKS
The best approach for custom software development is to find one team of adroit programmers, who combine expert knowledge in both frontend and backend of each application. One-stop-shop is what you should be looking for. At Asper Brothers, we have more than a decade of experience under the belt in building clean, beautiful and dynamic front layers your users will love. At the same time, we know how to do the magic on the server side and create a well-performing, powerful backend of your IT solution.
Why a combination of frontend and backend competences is crucial? Well, imagine frontend as the pretty bodywork of your shiny new car. It's eye-catching and everyone just loves it. However, it would be all for nothing, but for the superbly designed engine below the hood, which makes driving the car pure fan. Frontend is the part of website or web application that users interact with. Backend consists of a server, an application and a database. However, the lines are blurred and the most promising benefits for your business come with skilled a team, that will have what it takes to deliver expected results.
With ASPER
BROTHERS, you can
kick-off quickly, build
incrementally, then test
the code and prepare
FOR A SMOOTH
DEPLOYMENT!
LET'S TALK like BROTHERS
From the first contact to fully developed and working software, we will share info with you to make sure everything is clear at every stage of the project.
Their key strength is that they listen, so if we have a problem, ASPER will come back with potential solutions and suggestions. They are quite proactive in their way of working with us, and we find it to be a valuable part of our overall team.
It's hard to find an agency with such an optimistic and passionate attitude. We were impressed with their knowledge. It was great that we could totally rely on their expertise and skills. We're really happy with the solutions ASPER recommended and the way they managed the whole project.
The feedback loop we had with their team was helpful in the process of understanding what we were trying to accomplish and is critical to delivering good software. They had an impactful role in lifting our business off the ground. It was a pleasure to work with them. Their company slogan "work like brothers" is true. The owners are both friendly and empathetic.
We are

FLEXIBLE like
the TECHNOLOGIES

we use
A well-proven combination of hard Angular skills and soft, professional project communication is a recipe for business success of your custom IT project. Asper Brothers are not only experienced developers with deep domain expertise, we are rather a family of tech-savvy consultants that know how to reap maximum out of possibilities provided by Angular framework.
We know how to build bridges between ideas and real-life business – and we build using technology. Our experience allows us to adapt easily to the current needs of your company and to propose solutions that will work best in given circumstances.
Based in Warsaw, the capital of Poland, Asper Brothers benefit from undisturbed access to tech obsessed, best Angular programmers in Europe. Our seasoned, Agile-native team of Angular developers has experience in a wide range of industries, gathered across years of cooperation with satisfied customers.
Asper Brothers is a synonym of great value for money, balancing between agility and quality. We have hands-on experience of creating cutting-edge custom software solutions that guarantee market advantage and that jealous look of your competitors we all love.
Cooperation models – Outsourcing and T&M
Throughout the years of coding together we have developed a good practice in terms of formalising our cooperation with customers. We are flexible and always open for negotiations. However, our experience tells us that either the model of a dedicated Angular development team, or Time and Materials (T&M) model are the way to go.
In the first case, you can hire an Angular dev team for the fixed price. In the second model, you pay only for the time and resources used for development, basing on agreed amounts. The choice is yours! Our holistic approach to Angular software development and flexible attitude to cooperation models guarantee that with Asper Brothers your IT project is in the right hands.
Vue
Vue.js is the sexiest JavaScript framework for frontend development, which includes a number of progressive and scalable tools for building UI. Developers worldwide love it for its easy to understand, simple syntax structure, as well as great documentation, MVVM architecture, flexibility and performance. Despite Vue is quite new, it gains grounds quickly!
jQuery
jQuery is a lightweight yet fast JavaScript library that aims on simplifying the user side HTML scripting, adding significantamounts of flexibility to the websites and web apps. It streamlines communication between JS andHTML and resolves compatibility issues across browsers. jQuery delivers universal code and makesfronted development much, much simpler.
JavaScript
JavaScript is responsible for what happens when on a website you press a button, see an animation or enter datain forms. It is the frontend coding language used for building user-friendly websites and web apps. Incombination with CSS and HTML, it incorporates a number of useful features that add interactivityand dynamism to the front layer of your website.
Laravel
Clean documentation, simple syntax, secure authentication mechanisms, painless data migration – here are the benefits ofLaravel, a great PHP ecosystem. It has a lot of built-in features and auto loading facility included. Laravel helps in effortless development of robust, scalable and secure solutions with clean user experience, excellent appearance and enhanced readability.
PHP
The backbone, the building block – call it as you want, PHP is the salt of the Internet. It isimplemented on the server side, easy to develop, compatible with many operating systems and simple to manage. It generates less costs than other languages and introduces a pleasurable amount of flexibility in database integration and management.
Symfony
APIs, microservices, web services, web apps – there are numerous applications of Symfony. It is another PHP framework and a set of pre-built reusable components. Symfony structures and speeds up PHPcoding process by introducing generic modules, complying with standard development rules orfacilitating interface integration.
WE HELPED THEM
Behind every software, there's a person and a story
our POLISH OFFICE
Our office is located in the very centre of Warsaw, just opposite the Palace of Culture and Science. Just as it is easy to find us, the cooperation with us looks so smooth and pleasant.
As a Polish software house we have access to some of the best programmers in the world. That's why the software we provide is so unique.
Jana Pankiewicza 1/3
00-696 Warsaw, Poland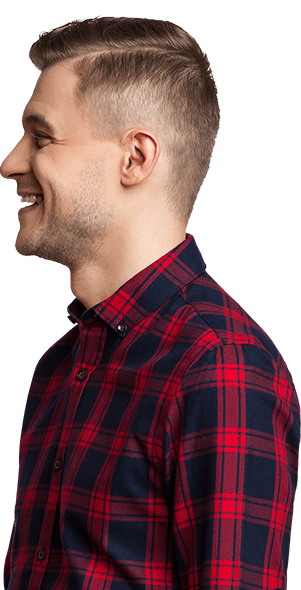 READY
to

SOFTWARE?

If you're still in doubt, we will help you find the answers you need.
Just contact us and let's software together!