Take

ADVANTAGE


of the

SOFTWARE OUTSOURCE

trend
The sweet spot for any business is to achieve strategic goals better, faster and cheaper.
And that's what software outsourcing is best for.
Outsourcing means contracting portions of work to outside suppliers, usually in order to reduce costs, solve capacity issues and achieve competitive advantage. Finances, insurance, healthcare, manufacturing, facility management, IT – outsourcing is revolutionizing business amidst companies of all sizes, sectors and industries for over three decades, and will surely continue to gain grounds.
Not convinced to this idea? Well, maybe the numbers will be more appealing:
31%
Deloitte states that 31% of IT services have been outsourced in 2017.
78% of business worldwide feel positive about their relationship with their outsourcing partner.
59%
Cutting costs is a reason in 59% of outsourcing cases.
Your company should not focus on tasks for which it doesn't have the necessary in-house skills, resources or experience to successfully deliver. Instead, thanks to modern, 3.0 type of outsourcing where vendors are rather business partners than just suppliers, you can benefit from accelerating your business and increasing market expansion.
Outsourcing is the reality of today's business, especially in IT.
And trust us – you will be overwhelmed with the benefits!
THE BENEFITS
of

OUTSOURCING for your company
There are many benefits of software outsourcing, but naming just a few is enough to convince even the most stubborn decision makers.
Thanks to outsourcing, you can really focus on what you do best, and leave the rest to a company, that has what it takes to do it for you. This is a recipe for profitable growth and unlocking the full hidden potential within your organization.
Outsourcing allows for cutting the costs of your IT projects. There's no need to recruit, train, maintain the team, pay office rent, cover software licenses, buy hardware. With skilled external professionals, your project will last shorter and cost less.
Market expansion consumes a lot of resources, and outsourcing solves this issue smoothly. You can propel the business in just the time and budget you need, and at the same time promote efficiency and effectiveness in terms of money and results.
Lack of inhouse experience is not an issue anymore. With IT outsourcing, your project will be developed by the best specialists on the market. Furthermore, it results in enhanced innovation, as two heads are always better than one!
Outsourcing is the synonym of flexibility and dynamism. You can not only choose the model of cooperation or tools, but also upscale or downscale resources whenever you need. All that based on the in-depth knowledge of a third-party that you tap into.
CHOOSE
a dedicated

TEAM or
Outsource whole IT PROJECTS
One strategy – different models
What companies appreciate the most in IT outsourcing is the increased flexibility. You can not only choose if or where to outsource, but also have complete control over the model of cooperation at each and every step of it. Delegating duties to the third party can have many faces and it's a good idea to differentiate strategies based on scope and type of your project.  There are various outsourcing engagement models to consider, among others:
Staff augmentation
The simplest of them all is based on extending your current staff with outsourced devs just for the time of the project. They speed up or cover missing competencies, and leave when they are done.
Project-based cooperation
In this case, outsourcing cooperation is time bound to the duration of your IT project. You can focus on the core and leave the rest to skilled experts that will deliver the software comprehensively.
IT consultancy service
Here, the external company provides a dedicated team of engineers, delivering a complete service. You control if the project stays on track, and the vendor takes care of the people, risk and quality.
Outsourcing Services –

STEP

by

STEP
Finding the right company to implement your business ideas is a tough nut to crack, especially with a wide range of organisations offering more or less similar services. What really makes Asper Brothers stand out is the all-inclusive service of software development, that we deliver from A to Z. Thanks to this, we build solutions with performance and business utility in mind. We will expertly guide you through the following stages of outsourcing cooperation:
Business analysis
First of all, we listen and carefully gather the list of detailed requirements and features you expect your software to incorporate. Thanks to careful analysis, we ensure meeting even the most sublime criteria, answering the business needs.
Prototypes and MVPs
Afterwards, we deliver a proof of concept to make sure we are on the right track. This ensures your idea is well received by both users and stakeholders, which at the end of the day increases the chances of success after launch.
Custom Development
Here comes the magic! We use only the best available technologies, frameworks, tools and techniques in order to make sure your software will be top-notch and cutting-edge. We employ agile methodologies, so prepare to benefit from the incremental progress!
Tests
We focus on conducting thorough tests of the software we develop, in order to ensure that no bugs will interfere with its effective performance. Due to a proper test phase, we boost customer satisfaction and the quality and reliability of your new IT systems.
Launching
As soon as we are ready, our developers will launch the solution and make sure it functions according to specification. Don't worry – we won't leave you alone there. We are happy to help you with support and maintenance of your shiny new software, should you need it.
Our qualified programmers specialize in leading frameworks and environments.
We're ready to work on projects related to:
Were we to give you one, the most valuable tip, it would definitely be to treat outsourcing as
a strategic partnership, not a simple delegation of duties.
Polish Developers

with international

EXPERIENCE
Software outsourcing can be challenging – you have to manage risk, keep in mind achieving optimal performance and at the same time have to stay within time and budget limits. But the whole process is certainly smooth and pleasurable with a reliable partner by your side. Where to look for such? Poland is the place to go!
POLAND

– the outsourcing

HOTSPOT
Have you heard the popular saying 'nobody got fired for buying IBM?'. Well, the new one is 'nobody got fired for
outsourcing to Poland'! This Central European diamond is the new Mecca for software outsources.
WHY?
Well, just to name a

FEW REASONS:
Have you heard the popular saying 'nobody got fired for buying IBM?'. Well, the new one is 'nobody got fired for outsourcing to Poland'! This Central European diamond is the new Mecca for software outsources.
Excellently experienced IT specialists that won't say 'yes' to everything.
Western working culture and ethics, open and smooth communication standards.
High level of English language knowledge proven in practice.
Legal or tax incentives and EU standards of security.
Agility in terms of cooperation and methodologies.
Stable and healthy economy of a developed country.
Significantly lower labour costs.
Focus on effectiveness and performance.
Top quality of software solutions.
Impressive, isn't it? And the list of perks is ever-expanding, making Poland top software outsourcing destination in the world.
LET'S TALK like BROTHERS
From the first contact to fully developed and working software, we will share info with you to make sure everything is clear at every stage of the project.
Replacing a previous vendor, ASPER BROTHERS quickly demonstrated an in-depth working knowledge of the WordPress platform and its features. Maintaining simple and streamlined communication, they execute feature upgrades and resolve issues to continually improve the website. They challenged our assumptions and completed our goals with the quality we sought.
The website is well received by its users and it fulfills all the initial requirements of the project. The admin panel they included has helped save time as well. Consistent updates, prompt bug fixing, and their emphasis on taking care of their customers help make ASPER a top-notch vendor. Their communication is excellent and they really immerse themselves in the job.
Our experience with ASPER has been priceless. The app patched many project management issues by improving document security and minimizing downtime. ASPER's reliance on feedback, jargon-free communication, and transparency contributed to a beneficial partnership.
ASPER BROTHERS
– trusted


OUTSOURCING PARTNER

Asper Brothers comprise what's best in Polish software development. During more than a decade of coding experience, we have gained trust and confidence of many significant organisations from around the globe.

Our customers especially value professional consultation, that we provide at every stage of cooperation. We are always eager to assist you and we do our best to make you happy with the software we produce.

What is more, we are a bunch of truly committed Polish software developers. Our engagement level in your project guarantees we have what it takes to deliver it successfully and in high quality.

But don't take our word for it and try for yourself.
Backend development
Same as with an iceberg – the most important part of a website or a web app is not visible for the user. Backend is where the real magic behind the solution happens. We know how to take care about the data and the server-side programming, delivering a stable, reliable and robust backend solutions you can count on.
Frontend development
In order to make your visitors really love your website or a web app, you have to take a particular care about the overall user experience and data presentation. We speak the languages of the browser and know how to present your data in an appealing, interactive and dynamic way your visitors will adore.
MVP Development
It is reasonable business-wise not to put too much effort and money in the development of a solution, just to find out if it is a good idea or not. That's what MVP's are for – building a Minimum Viable Product to proof the concept on the market and check if it's valuable for end-users. And we know how to do it.
Project management
Project manager is like a conductor in the orchestra. You can have brilliant artists in the team, but without an intelligent PM the whole project is endangered and can go to rack and ruins.So don't risk! We know the drill of project management and have managed dozens of IT projects in agile methodologies.
Product design
Product design is all about the experience and bringing real value to end-users. It is important to have cross-functional competencies for a wider scope of view on each product. Our creative experts are eager to make your products successful via amazing design that your customers will enjoy.
Startups support
Need of technology, need of innovation, need of scale and competencies – we know what are the pain points of a startup and have experience in addressing them. Trust us, we have been there ourselves! Let us support you in terms of technology, so your company can focus on growth and development.
WE HELPED THEM
Behind every software, there's a person and a story
our

POLISH OFFICE

Our team of experienced software developers from the Warsaw, heart of Poland have all that it takes to turn your ideas into working solutions you will be proud of.

We're flexible in terms of cooperation models and will happily involve you at every stage of your software development, just the way you expect.
Jana Pankiewicza 1/3
00-696 Warsaw, Poland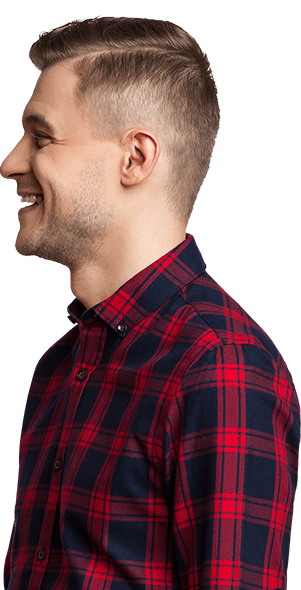 READY to SOFTWARE?
If you're still in doubt, we will help you find the answers you need.
Just contact us and let's software together!