What is frontend web development?
Each and every graphic element or animation, the whole visual part of the software, and the way people interact with it. It all has to be carefully planned, designed and developed in order to achieve unrivalled user experience and this trendy design everybody's looking for at the moment.
With no doubt, intuitive web interface adapted to users needs and expectations has enormous impact on the way potential customers perceive the product or the service. It can both make it sexy or kill it straight away. Using HTML, CSS, JavaScript and its frameworks, experienced frontend developers can truly make miracles!
What differs frontend from backend?
The difference between frontend and backend development is subtle and vast at the same time. Although these are both separate roles to cover, they are kind of like two sides of the same coin.
Fronted is all about what users see and can interact with. It focuses on building a clean user experience based on unrivalled, trendy and creative design of graphics and interfaces.On the other side, backend development is responsible for the server-side. It covers the part of the system users can't interact with, meaning the business logic and architecture of the application behind the shiny frontend. It prepares and manages data that is to be presented.
Knowledge of PHP and its frameworks (like Laravel or Symfony), together with a deep understanding of databases are key to make the backend robust and scalable. Nevertheless, all that would go for nothing without the frontend part users can fall in love with.
LET'S TALK like BROTHERS
From the first contact to fully developed and working software, we will share info with you to make sure everything is clear at every stage of the project.
Replacing a previous vendor, ASPER BROTHERS quickly demonstrated an in-depth working knowledge of the WordPress platform and its features. Maintaining simple and streamlined communication, they execute feature upgrades and resolve issues to continually improve the website. They challenged our assumptions and completed our goals with the quality we sought.
The website is well received by its users and it fulfills all the initial requirements of the project. The admin panel they included has helped save time as well. Consistent updates, prompt bug fixing, and their emphasis on taking care of their customers help make ASPER a top notch vendor. Their communication is excellent and they really immerse themselves into the job.
Our experience with ASPER has been priceless. The app patched many project management issues by improving document security and minimizing downtime. ASPER's reliance on feedback, jargon-free communication, and transparency contributed to a beneficial partnership.
Why is the FRONTEND side
of WEB APPS so IMPORTANT?
Have you ever got frustrated whilst scrolling down a website or an app in search of some key information? Have you ever been irritated with interface that was hard to cope with? Tired of spending hours fighting with a software full of bugs such as a window that is not closing despite clicking the right button? Ever opened a website and thought 'wow, that looks like proper nineties'?
If you have answered 'yes' to any of the above, then you can surely understand how important fronted is. Not only in terms of how the solution looks like, but also how usable it is and how pleasurable it is to interact with it.
The technologies we use in


FRONTEND DEVELOPMENT SERVICES
HTML
For many, HTML is like a younger brother to other programming languages. Nothing further from the truth! Although HTML is not that loud and trendy as other frontend languages or JS frameworks, it is the building block of every website you know. HTML is the base structure, without which it would not be possible to harness the benefits of more sophisticated tools and solutions. It is the building block, that is used to describe how static pages should look like.
CSS
Cascading Style Sheets is a language used to format how HTML elements should look like in a web browser. Basically, if we're talking about how the website or app looks like, then we're probably talking about styles, and if we're talking styles, then we're talking CSS. A CSS, that is scalable and is not just one big style.css file, but rather a module-based solution that is easy to include in the system, together with HTML and Java Script.
JavaScript
JavaScript today is a true synonym of 'frontend development'. The possibilities it provides are just amazing! Whenever you press a button or enter data in webforms, JavaScript does its magic to make things happen. Thanks to JavaScript, websites and web apps are dynamic, flexible and user-friendly, but most importantly – they work! JavaScript will do the job regardless which browser you choose, equally boosting customer satisfaction.
Angular
In order to harness JavaScript benefits to their maximum, frontend developers use a number of frameworks that facilitate building software, and Angular is one of them. For many the most popular, Angular is used to create responsive, dynamic, robust and scalable frontend solutions. Introduced by Google, it works perfect especially in larger IT projects. Quick REST actions performance, employing dependency injection patterns, implementing dynamic dashboards – Angular is truly a powerful frontend tool!
Vue.js
Despite Vue is here only since recently, it took the frontend world by the storm and is now often a number one choice in terms of JavaScript frameworks. Firstly, because it's really easy to understand and has a simple syntax structure, which makes the kick-startsmooth. Secondly, it has a great documentation and an architecture that results in unrivalled speed, robustness, flexibility and performance of a software built with Vue.js.
React
ReactJS is an open-source JavaScript library, used by developers to handle the view layer of their apps. With React it's easy to create reusable User Interface components, which are small and isolated pieces of code, used to build a complex solution. Moreover, you can use React to create content-rich web apps that are able to exchange data without the need to reload the whole page again every time. Thanks to ReactJS, interfaces are simple, yet scalable and fast.
A team for your
frontend TAILOR-MADE Application
It takes more than 'just' a frontend developer to create a software solution that is well designed and nice to use. From fonts and every colour, up to menus, sliders and animations – everything users see and can interact with must be well-thought. Frontend is a broad discipline that combines skills of developers, graphic designers and UX/UI specialists. That is why, in order to achieve best possible outcomes, it is crucial to build a team that will cover all these aspects:
Graphic design
A graphic designer is responsible for creating complex visual package of the website or application. A package that will include the character of the brand and will reflect the business style it corresponds with. A great designer thinks in colours, symmetry, balance, shapes and textures. All that (and much, much more) is designed in order to make the software solution look simply beautiful.
UX/UI
A clean User Experience has never been so important, as it is today. How the system will look like and how it will react in different situations is significant, but it's key to go the extra mile and step into the shoes of a potential users. The goal is to design an interface that is easy to use and just friendly, what makes working with the software a pure pleasure. No more frustration and irritation!
Development
For some – the frosting on the cake. For others – the base to build on, or even the only component necessary. At the end of the day, in order to deliver an efficient software solution, you need a programmer with actual development skills and experience in HTML, CSS, JavaScript and its frameworks, to code the design introduced by graphics, and implement interfaces proposed by UX/UI specialists.
At Asper Brothers, we strongly believe that the best software is the one that is easy to use and has a user-friendly interface.Our skilled and experienced Team consists of people, who simply love great design. For us, it's not just the frosting on the cake, it's the building block we can't go without.
We have more than a decade of experience on the market and through these years we have delivered hundreds of projects that are known to be trendy and well-designed. What is more, we helped companies from all over the world through delivering software that meets business needs of stakeholders and is loved by end users.
We achieve all that via working with the use of the most modern technologies, that enable our Team to reflect trends and build software with no limits to creativity.
Our modern approach focused on fostering thinking outside the box allows us to deliver software solutions that help our customers gain competitive advantage, regardless device or technology.
On top of that, we're flexible in terms of cooperation models and have all it takes to deliver another project on time, within the budget and meeting stakeholders' expectations.
So, let's do software together!
WE HELPED THEM
Behind every software, there's a person and a story
our

POLISH OFFICE

If you've ever been in Warsaw, you know it's a fantastic city. But, Warsaw is more than that – it's thousands of talented and hard-working programmers who make up a unique community. That's why our services are so high quality – the best work for us.

Visit us in Poland or meet us anywhere in the world.
Jana Pankiewicza 1/3
00-696 Warsaw, Poland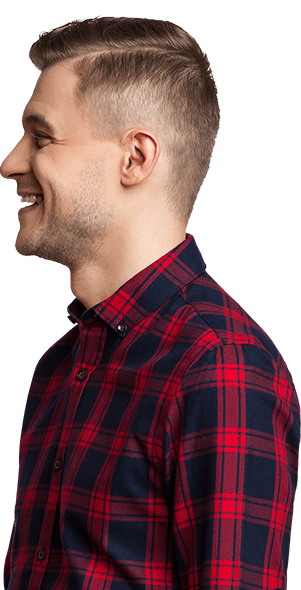 READY
to

SOFTWARE?

If you're still in doubt, we will help you find the answers you need.
Just contact us and let's software together!