The art of
digital product development
Product design is only as good as the people behind it. Having experienced UX specialists, graphic designers, Business Analysts and software developers in a team is an absolute must.
It's also crucial to move forward iteratively, in small yet tangible increments, maximising business value as you go. A lot of brainstorming combined with agility and adapting lean startup approach is definitely the way to follow. Not to mention the usual 'hygiene factors' of any IT project, such as constant communication and mutual understanding of the goal by the team and stakeholders.
In order to create a concept and a strategy for your digital product, it's worth following a path that would ensure the final success of the product:
Research
Find out what's the market for the product and what's the competition, build an understanding of the environment, map the goals and risks. The more aware you are of all the constraints and opportunities, the better.
Create
Build a concept, go for rapid prototyping and MVPs, explore details, design mockups and interfaces, check the technical feasibility of your concept. Be agile and lean!
Validate
Gather feedback, challenge initial concepts and then test, test and test again. It's a constant loop.
Product design technologies and methodologies
Many would agree that the most important success-factor of any digital product is to empathise with its final users. At the end of the day, product design is an art of understanding users to then build a solution that would bring them tangible value. In order to do that, you must cover the following technologies and methodologies:
Business Analysis
No product can succeed without a great and extensive understanding of its business environment. A good analysis results in covering the needs of both stakeholders and end-customers in the backlog, at the same time focusing on the value. Simultaneously, it helps with managing the requirements whilst constant prototyping.
UX design
Clean user interface combined with great user experience today are an absolute must. Researching, performing discovery workshops, empathising, creating prototypes, wireframes and mockups form a great way to increase overall performance, boost conversion rate and deepen user engagement in the final solution.
Data Analysis
As your digital product develops, you'll find yourself in possession of large amounts of valuable data. Working on that can bring you meaningful insights, open new avenues and create opportunities to further develop your solution. Make important decisions and validate your strategy based on facts, not assumptions – data will help you build the best possible product.
Web and mobile development
Your product design team has to have the capabilities to build a robust and scalable web and mobile application, that would not only be great performing, but also appealing to end users. Trust us – designing a proper infrastructure architecture and choosing a modern and reliable tech stack at the very beginning will pay off later down the road to the success of your product. At the end of the day, your product relies on its code!
Testing and Quality Assurance
A road to a great digital product consists of many iterative sprints and in fact, you should always keep the finger on the pulse and should never end this loop. Constantly adjusting the features and testing your MVPs plays a vital part in its success. Every release should be tested to maintain the highest quality standards. The later you put stress on that, the more costs you'll have to bear. Thus, never compromise on quality!
LET'S TALK like BROTHERS
From the first contact to fully developed and working software, we will share info with you to make sure everything is clear at every stage of the project.
They had an impactful role in lifting our business off the ground. It was a pleasure to work with them. Their company slogan "work like brothers" is true. The owners are both friendly and empathetic.
Their key strength is that they listen, so if we have a problem, ASPER will come back with potential solutions. They are proactive in their way of working with us, and we find it to be a valuable part of our overall team.
It's hard to find an agency with such an optimistic and passionate attitude. We were impressed with their knowledge. It was great that we could totally rely on their expertise and skills. We're really happy with the solutions ASPER recommended and the way they managed the whole project.
ASPER BROTHERS – your PARTNER in product design
Asper Brothers is an energetic software house based in Warsaw,
Poland, with hands-on experience and relevant skills to deliver
outstanding digital products. Throughout the whole product lifecycle –
from design and ideation to development and maintenance –
we have the know-how that helps us to build and scale your
product and simply bring more value (not to mention the revenue!).
We understand that a great digital product is more than just great
software,and we're able to comprehensively cover the entire
processof buildingan innovative solution that will disrupt
the market.UX design, Business Analysis, Data Science
plusgreat development skills are our ingredients in
a recipe for your digital product success.
At Asper Brothers we foster a culture of open communication, honest and constructive feedback, day-to-day professionalism and trust-based cooperation of technical experts. We invest in relations with our employees and customers because we believe it's the best way to bring a tangible business value. And our way is proven in action!
Are you ready to talk about your next digital product?
ASPER BROTHERS case studies
our BLOG posts
a solid dose of knowledge on digital products development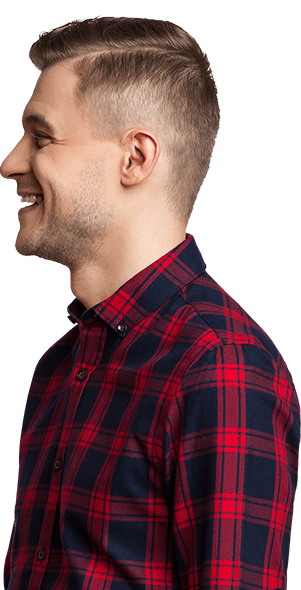 READY
to

SOFTWARE?

If you're still in doubt, we will help you find the answers you need.
Just contact us and let's software together!