Complete
Development
We create ecommerce and marketplace solutions, migrate from other ecommerce platforms such as Magento or Woocommerce. We manage the project from scratch, including needs analysis, design, UX, integration and maintenance.
Plugins and
Extensions
Shopware gives unlimited possibilities to create dedicated extensions. Tell us what processes you want to handle in your e-commerce and we'll prepare a dedicated plugin. The possibilities are limited only by your imagination.
Security and
Performance
Your e-commerce is growing and you are facing more traffic to your website? It's time to take care of additional performance optimization and increase transaction security. We know Vue.js and Shopware very well – we'll secure your shop as it should.
PWA and
Mobile
Shopware is tailored to the needs of mobile users, but we can go one step further. We will prepare for you a progressive web application version of your store. You will improve user experience and conversion rates.
B2B
Solutions
You operate on a large scale and need more automation with external data sources or tools? We will implement for you solutions dedicated to business processes, so that you can take full advantage of the platform.
API
and integrations
Need additional solutions from external tools? We will integrate the Shopware API for you so you can easily connect to external data sources and platforms.
Free Consultation
Do you have some questions? Would you like to know if we can meet your expectations?
Or maybe you want to know the possibilities for your e-commerce? We are here for you.
WHY SHOPWARE?
Explore the possibilities of Shopware. This platform can do more than you think.
See why the whole world of e-commerce is so excited about it.
Omnichannel and global sales
Shopware has mechanisms that make it very easy to run sales through multiple channels at the same time. You can be present in the voice assistant searches, mobile app, sell through instagram or pop up store. This makes it much easier and faster.
Additionally, Shopware is prepared for global sales. It has built-in support for many currencies, tax calculations for many countries and delivery zones. What is important – it also includes local payment gateways, which allows reaching customers from all over the world.
Easy and friendly management
Shopware has been prepared so that people in responsibility for shop administration can work easily and pleasantly. You can configure sales steps, create dedicated sales processes, which increases control over the user experience. 
In addition, you can easily prepare landing pages and visual creations adapted to the needs of different channels. It is to be fast and reliable. And so it is. 
High stability and scalability
Are you starting your ecommerce adventure or do you already have a large shop? Shopware will work in both cases. It is both good for beginners and advanced brands. 
Shopware allows you to create any extensions and APIs that bring new functionalities and handle increasingly complex processes related to the delivery of products, sales and customer service. If you grow, you don't have to change the engine. You can grow with Shopware. Safe and stable.
Great user experience and mobile friendly
Shopware works great on mobile devices. That's where most users are nowadays, so your shop must work great and look great on phones too. 
Product page, categories, listings – it's all designed to be as simple and intuitive as possible. Your users will love this store. 
Ease of development and wide community
Don't worry about developing your e-commerce platform. Shopware is constantly improving its product, adding new functionality and improving current ones.
Additionally, shopware cares about the community of developers implementing the platform for end users. This project has fans who share their experiences. This is extremely important.
Brotherly Approach
We are brothers and we treat our team and clients the same way. We believe that cooperation should be based on mutual trust and understanding of needs.
Our Ecommerce Portfolio
Solutions that connect people and needs
LET'S TALK like BROTHERS
From the first contact to fully developed and working software, we will share info with you to make sure everything is clear at every stage of the project.
Their key strength is that they listen, so if we have a problem, ASPER will come back with potential solutions. They are proactive in their way of working with us, and we find it to be a valuable part of our overall team.
They had an impactful role in lifting our business off the ground. It was a pleasure to work with them. Their company slogan "work like brothers" is true. The owners are both friendly and empathetic.
Consistent updates and their emphasis on taking care of their customers help make ASPER a top-notch vendor. Their communication is excellent and they really immerse themselves in the job.
our BLOG posts
a solid dose of knowledge on ecommerce development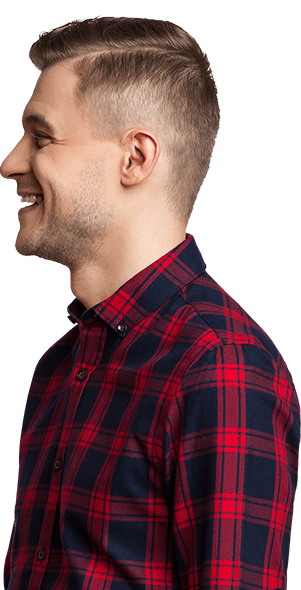 READY
to

SOFTWARE?

If you're still in doubt, we will help you find the answers you need.
Just contact us and let's software together!