Ruby on Rails Development Services
With the use of the Ruby on Rails framework, the web development process is fast and smooth. Our rails developers know how to make the best use of rails conventions to match your business goals.
MVP Development
In MVP development, time is the essence. Ruby on Rails comes with a lot of ready-made solutions (called gems) that speed up the development process. With RoR, even the complex custom software can be built in a fraction of the time needed by other frameworks.
Ecommerce Development
Ecommerce is a natural environment for ruby code. An experienced rails developer can graciously navigate the abundance of gems to find the proven ones that will serve your users best. This way, your e-commerce solution can be ready in no time.
API & Migrations
Ruby on Rails seems like a perfect solution for your product, but it's already written in another language? Our RoR developers can help migrate your data to the new rails application or create an API to match the old architecture with the new one.
Support & Maintenence
Building new features is not always the core of the business. We have extensive experience in taking care of existing rails applications. We can conduct a code audit to find and fix possible pain points. Or provide support when something wrong happens.
Free Consultation
We advise not only on the choice of technology but also business issues and strategies related to new software development.
Let's make a short phone or video call, listen to your needs, and advise the best solutions.
The Benefits of Using Ruby on Rails
Ruby on Rails has been on the market for more than 15 years. Technology trends change, and yet RoR is still going strong. Why?
Speed and Cost-effectiveness
Ruby on Rails was built with developers in mind. This means it provides tools for fast web development. Ruby on Rails creators understood the need for a web application framework to support developers in their efforts. RoR experts can build simple web apps in hours. And shorter development means a lower budget.
Scalability
Rails application development lets you take full advantage of an Agile methodology. You can quickly build an MVP to test your hypothesis. If your web application becomes successful, Ruby on Rails lets your scale it up to match the demand from your clients.
Ready-made Solutions
Ruby on Rails framework comes with a lot of ready-made solutions called gems. Rails development is often about choosing and combining blocks of code with matching the application logic. This way, Rails-based solutions are secure and reliable as they have been battle-tested in many projects.
Performance
Ruby on Rails frameworks is suitable not only for the fast development of MVPs. Ruby is perfect for large-scale projects as well. RoR was created specifically for developing web applications where performance is critical. Hence even the large online stores and social networks can still benefit from Ruby on Rails solutions.
Our Models of Cooperation
As a Rails web development company, we understand that the needs of our clients differ.
That's why we offer three models of cooperation when developing the Rails projects.
Fixed Price
In a fixed price model, we agree on the price and scope of our Rails development services upfront. We decide how many Rails experts work on the project. You only need to tell us what to do. Fixed price is a perfect choice for small, short-term, predictable projects with no additional user requests.
Time & Material
The time and materials model fits larger-scale projects based on the Agile methodology. Rails companies often prefer this type of agreement as it gives more freedom when handling user requests that result in changes in scope. In this model, the client pays for the time of Rails developers and other components of the projects.
Dedicated Team
In this cooperation type, we provide you with a dedicated team of Rails developers that can work on your software development full time. Our team adjusts to your methodology, tools, technologies, and development environment. However, we are always ready to advise you on coding standards or the development process.
Learn about the history of successful cooperation with companies from around the world.
How does it feel to work with us?

BROTHERLY.

From the very beginning of the project, we focus on mutual understanding and respect.
See what our wonderful business partners say about us.
Consistent updates and their emphasis on taking care of their customers help make ASPER a top-notch vendor. Their communication is excellent and they really immerse themselves in the job.
ASPER BROTHERS worked collaboratively with us throughout our project. The process was really well structured for both non-technical and technical staff and kept us up to date on project progression. It was great to access this much expertise and experience in one place in such a simple way.
The team delivered a great application that's lightweight and fast. We didn't have to waste time pitching ideas back and forth. They built what we requested and added their expertise when applicable.
Ruby on Rails Applications We Build
Being a general-purpose programming language, Ruby can be used for coding all kinds of projects. Ruby on Rails is especially useful for building all types of web applications. Below you can find our selection of areas best for RoR Development.
SaaS Software
Our Ruby on Rails development team will be thrilled to help your SaaS software come to life. Match our extensive experience in Rails application development with your domain knowledge and create software clients are waiting for.
Custom Web Services
Writing custom web services is bread and butter for Rails developers. Ruby on Rails development lets you create a robust backend for any web app you wish. You can then combine it with frontend written in another framework or leave it headless with an API.
E-commerce
Ruby on Rails development is perfect for writing e-commerce software. Online stores built with Rails are fast, responsive, and secure. Rails provide many out-of-the-box solutions for e-commerce that help speed up the software development process, significantly reducing the costs.
Social Platforms
Social platforms are among the most popular web apps. They generate a lot of traffic, so performance issues are critical in such projects. Ruby on Rails framework help create social networks that are secure, scalable, and able to handle a lot of traffic.
Enterprise Systems
Scalability, security, and speed of development is there anything else to expect from enterprise systems? With Ruby on Rails development, you forget about licensing costs as well. And on top of this all, web development means custom software is available on every device with an internet connection.
Cross-platform Apps
If there is one thing developers love Ruby for, it's its versatility. RoR is equally suitable for building large-scale enterprise projects and for creating mobile apps. Ruby on Rails is based on web services, so it can easily be used for creating various cross-platform applications.
Why ASPER BROTHERS?
Flexible Cooperation Models
As a Rails development company, we believe our customers know their needs best. That's why we offer many different cooperation models, from fixed-priced projects for those willing to keep control over the budget to composing dedicated teams actively participating in product development. We are always happy to share our experience but always listen to our clients.
Engagement and Dedication
Partnership with Asper Brothers is not only about having developers working on your project. Our clients get our full support and engagement from day one. We are ready to help you choose the best technological stack for your project. That's obvious. But we can also advise you on your product idea to find the best way to monetize it. Your project is our project.
Open Communication and Trust
At Asper Brothers, we believe every partnership should be based on trust and open communication. If we are to create something together, we have to rely on each other. After all, we have a mutual goal – the success of your product. You can be sure our technical team will always offer you options to choose from and a piece of advice about which one they suggest.
12 Years of Experience
We have over 12 years of experience developing projects for different clients. At Asper Brothers, we know that every project is unique, but at the same time, we can rely on our experience to avoid known pitfalls. Even if you are building your first product, rest assured we will help you navigate the waters of software development.
Technologies Related to Ruby on Rails
a solid dose of knowledge on software development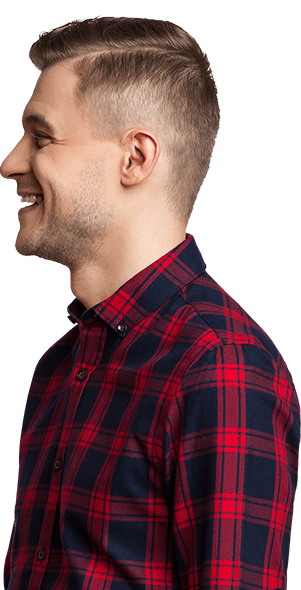 READY
to

SOFTWARE?

If you're still in doubt, we will help you find the answers you need.
Just contact us and let's software together!