Custom Web App Services
We understand that every business is different, and therefore requires an appropriate approach that is made-to-measure. At ASPER BROTHERS we go the extra mile to recognize business needs behind each IT project, so that we can deliver exceeding expectations, right the first time. 

MVP Development
Building a Minimum Viable Product is a great method to quickly gather initial market feedback regarding your Web App idea. MVP is all about maximising business value while minimising the technical effort, allowing you to make fact-based strategic decisions.

Frontend Development
From the perspective of end-users, nothing contributes to the overall success of a web app as much as design, graphics, usability and user-friendliness do. At ASPER BROTHERS, intuitiveness, ease of use and great customer experience are always in the first place.

Backend Development
In order for a custom web application to be scalable, robust and secure, it must be based on a solid and reliable backend foundation. There's plenty of languages, frameworks and tools to choose from, but don't worry – we know the backend inside out and will use it to your benefit.

PWA
Thanks to Progressive Web Applications, businesses can enjoy a native-like mobile experience built as a web solution. PWAs are great for cost-effectiveness and combine stable performance across all platforms with a top-notch user experience. That translates directly into increased ROI.
Free Consultation
At Asper Brothers, we offer guidance on both technology and business strategy for new application development.
Let's connect via phone or video call. We'll listen to your needs and provide the best solutions.
How we work
Working with ASPER BROTHERS allows you to tap into the pool of our broad experience gathered during creating dozens of custom web applications. We've got processes in place to make sure we'll meet your expectations and create a beautiful and robust web app.
We know all the tricks of custom web app development
Dozens of custom web applications built by our expert developers taught us how to design and deliver a bespoke app that answers business challenges. Work with ASPER BROTHERS, and we'll treat you like a member of the family.
Learn about the history of successful cooperation with companies from around the world.
You get

MORE THAN

just the finished

PRODUCT
Tap into the pool of benefits of working with ASPER BROTHERS and make the most of custom web application development.
Consulting
Working with ASPER BROTHERS means support at every stage of software development lifecycle. Our experienced consultants will back you up with analysis, benchmarks and tech recommendations from day one up to a successful launch of your app.
Communication
We believe that openness and transparency should be the building blocks of every IT project we run at ASPER BROTHERS. We foster a culture based on trust and mutual communication, where no issue is hidden under a carpet, but rather jointly discussed.
Agility
ASPER BROTHERS are the ones who adapt to your business needs, not the other way around. From the very first day, we're flexible and adjust to changing requirements. We work incrementally, in Agile and Scrum methodologies, to deliver on time and within the budget.
Working with ASPER BROTHERS not only gives you access to software development teams working for you to create a custom web application. We always go the extra mile and should need be, you'll work directly with our team leaders and team members.
We don't use languages or frameworks that might get old and one day stay in the way of your business growth. Instead, you'll have a solution allowing you to manage and develop it smoothly and cost-effectively over time.
How does it feel to work with us?

BROTHERLY.

From the very beginning of the project, we focus on mutual understanding and respect. See what our wonderful business partners say about us.
They had an impactful role in lifting our business off the ground. It was a pleasure to work with them. Their company slogan "work like brothers" is true. The owners are both friendly and empathetic.
Their key strength is that they listen, so if we have a problem, ASPER will come back with potential solutions. They are proactive in their way of working with us, and we find it to be a valuable part of our overall team.
Replacing a previous vendor, ASPER BROTHERS quickly demonstrated an in-depth working knowledge of the WordPress platform and its features. Maintaining simple and streamlined communication, they execute feature upgrades and resolve issues to continually improve the website. They challenged our assumptions and completed our goals with the quality we sought.
our BLOG posts
a solid dose of knowledge on web applications technology and management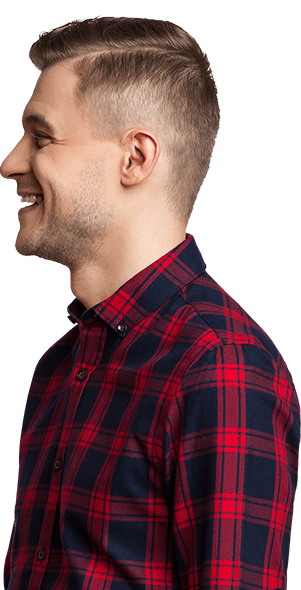 READY
to

SOFTWARE?

If you're still in doubt, we will help you find the answers you need.
Just contact us and let's software together!